Choosing SYNLawn artificial grass for kids' playgrounds is a great idea since it is tough, long-lasting, and has the appeal of natural turf. Install the grass under swing sets and any playground sets so kids can play safely.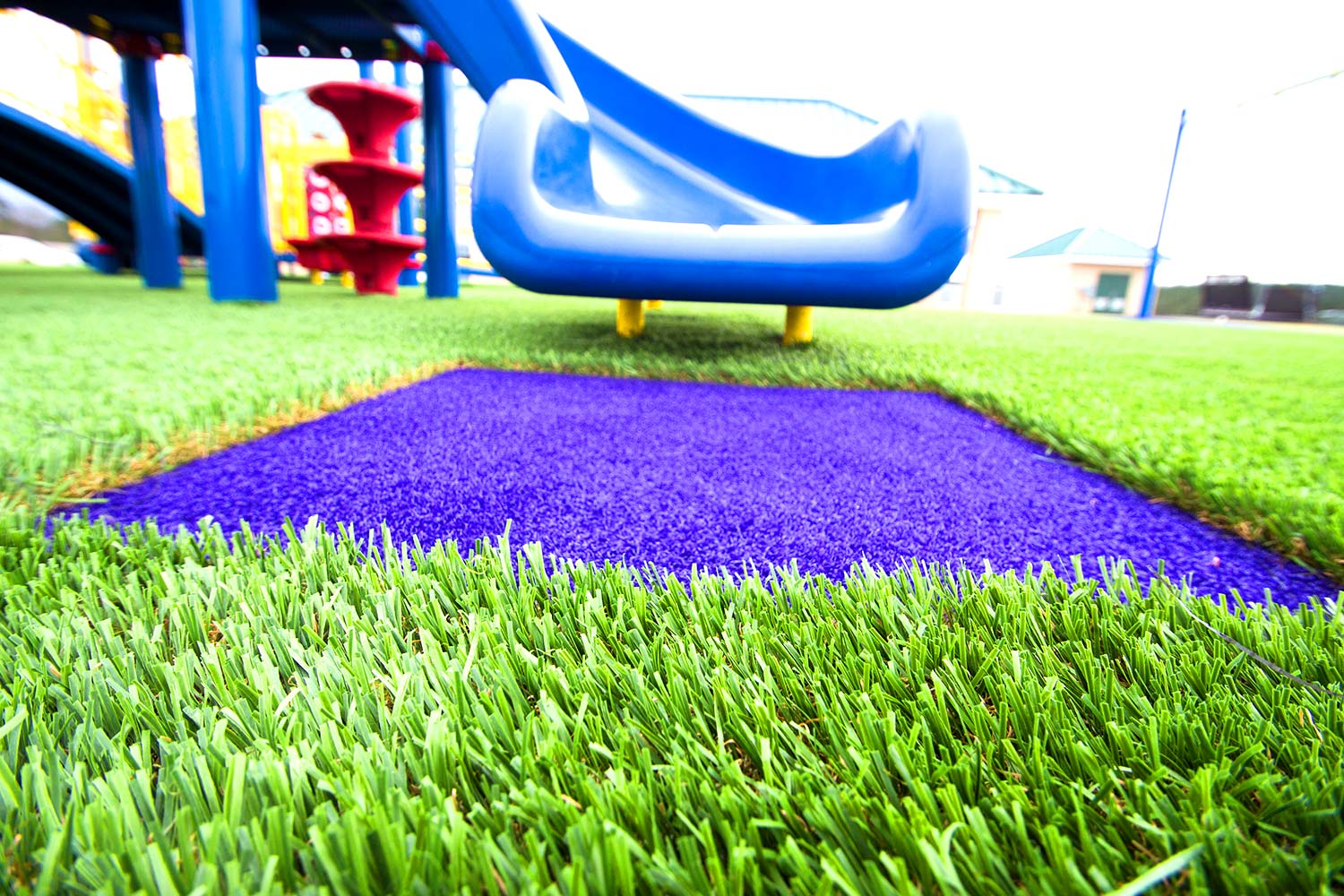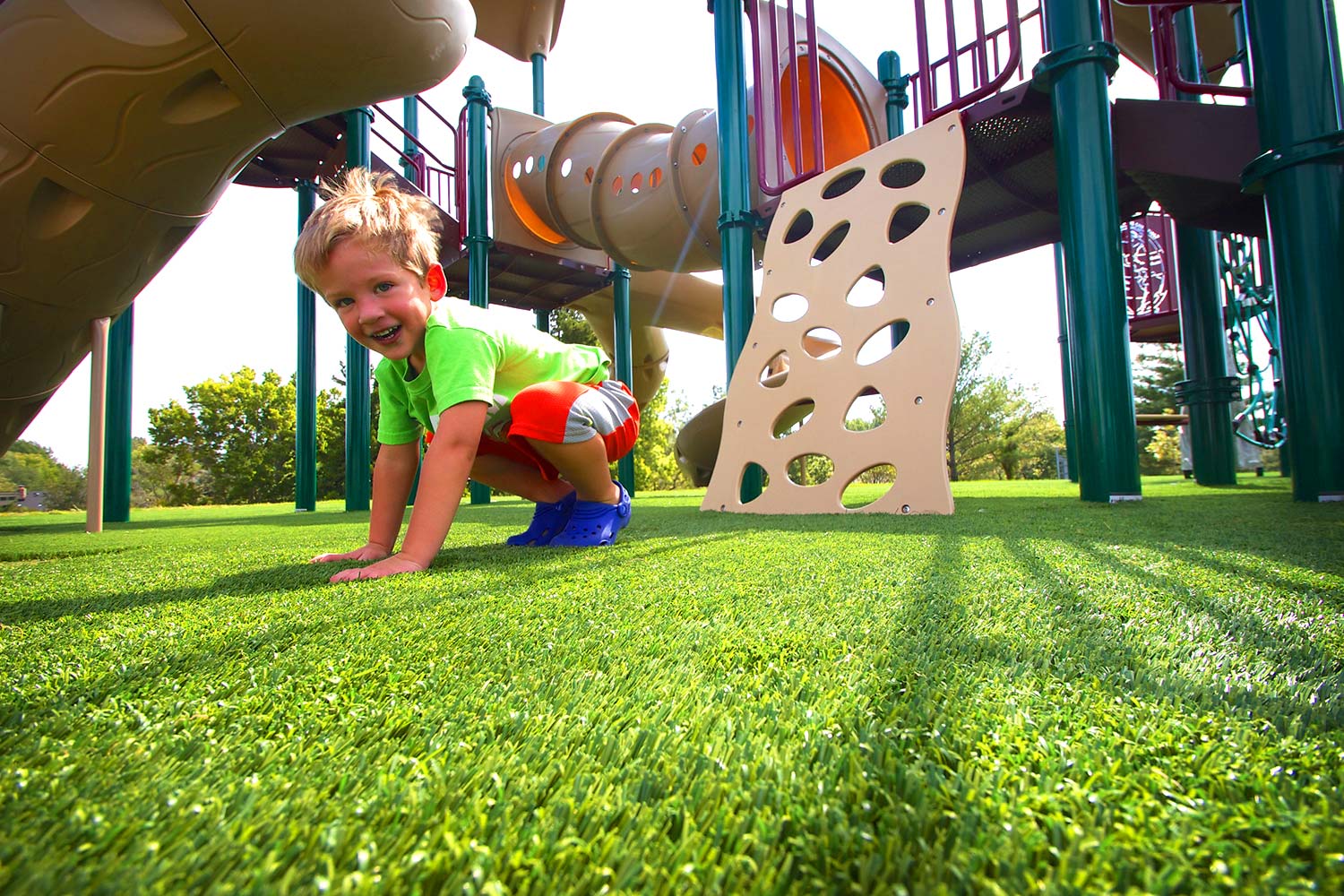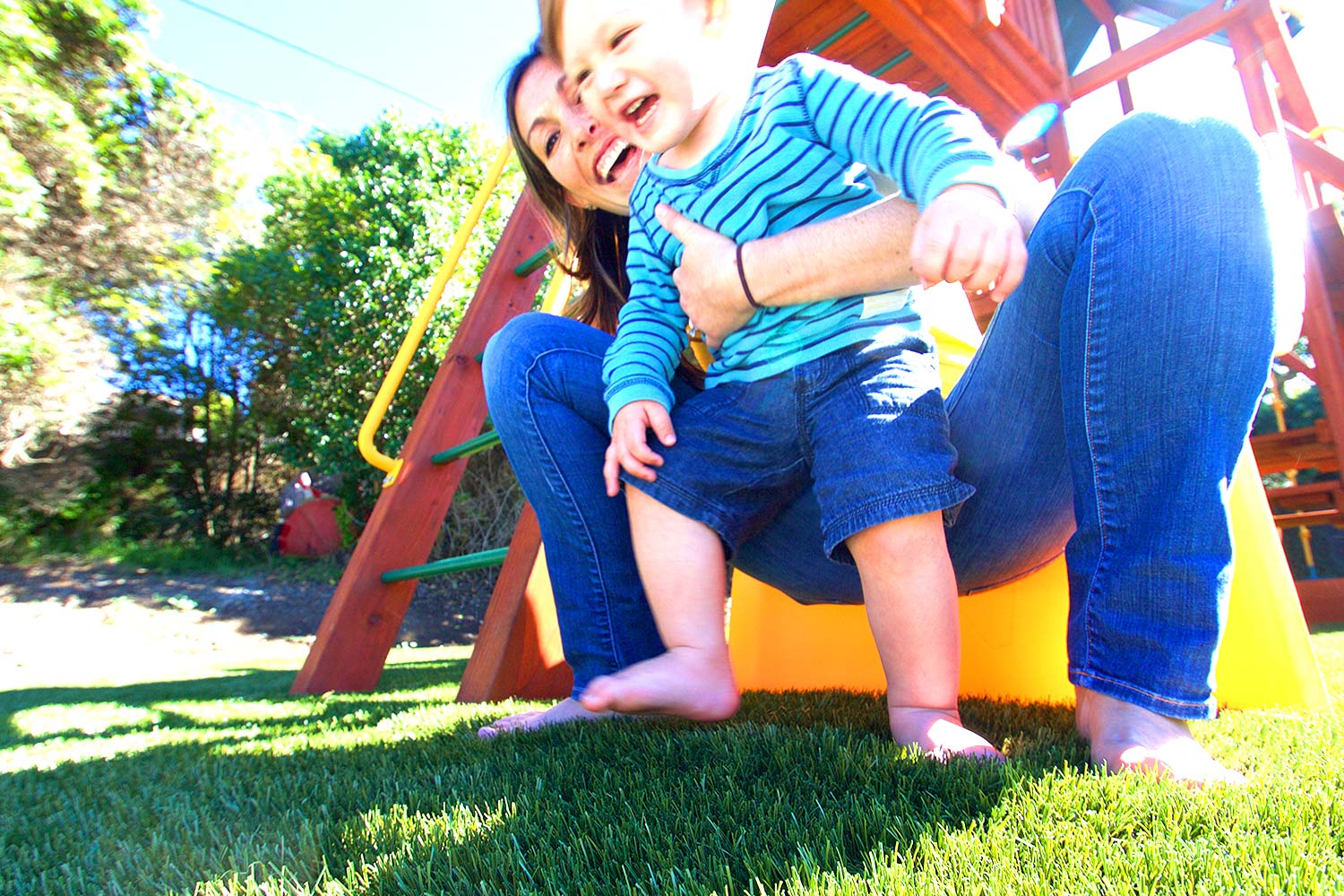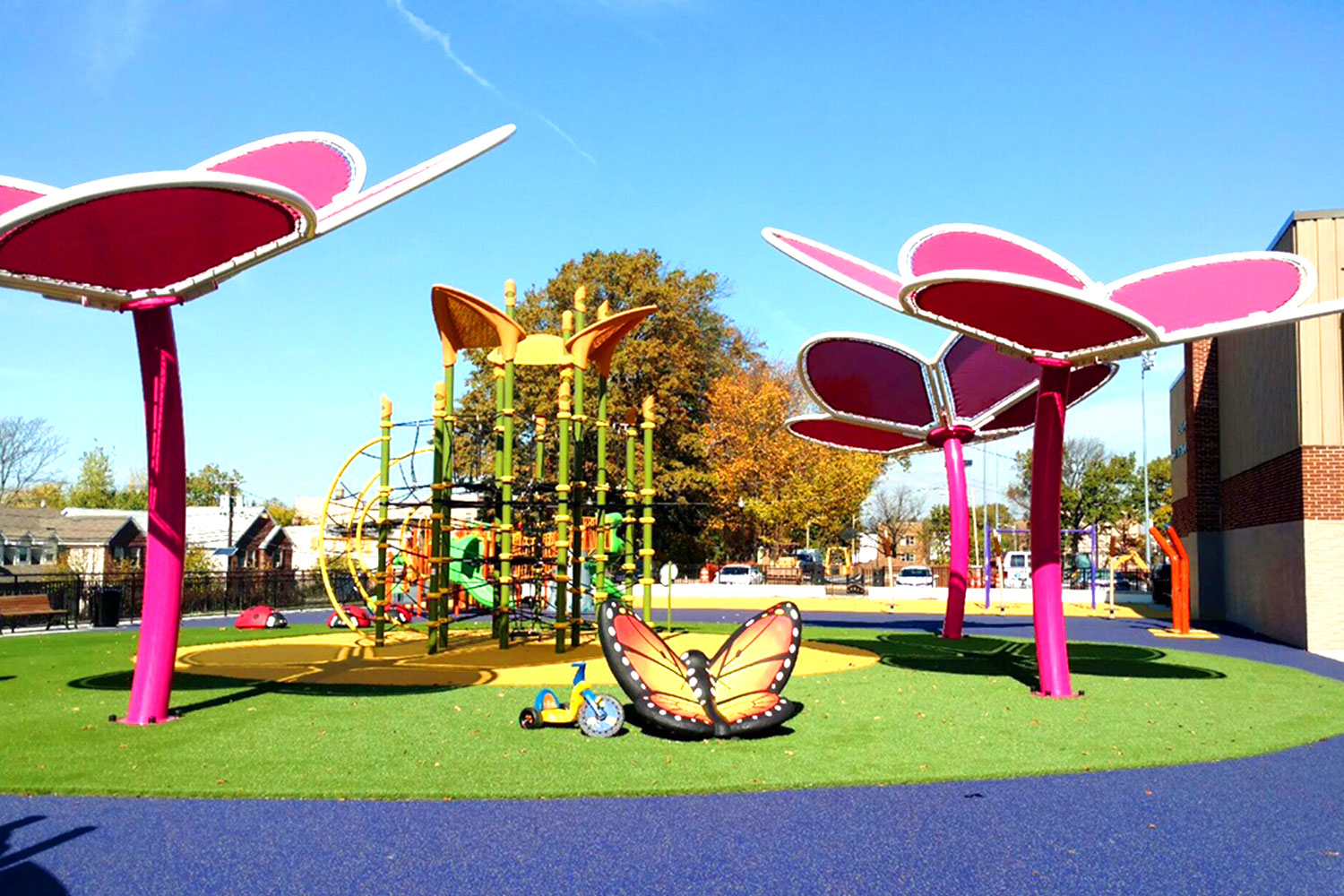 Playground Turf System
Turf over foam pads are made from recycled car seats and other waste foam materials. Kids are protected and cushioned from the impact of falls and can play safely. The artificial turf is ideal for daycares, schools, and homes since it requires a minimum of maintenance. Go for TrampleZone™ replaceable products SYNLawn artificial turf for areas where conventional materials are likely to dislodge quickly because of heavy traffic.
Hypoallergenic and Clean
Concerned about allergies from natural grass or the effects of chemicals from lawn treatments? Go for artificial turf. You'll never have to worry about trailing dirt and grass all over the house or on the kids' clothing. SYNLawn playgrounds are a clean, safe area for kids to play.