SYNLawn has the best artificial turf solutions for pets. Once installed, you need not worry about your furry pals digging up the grass. Nor will you have to worry about your buddy digging under the fence and escaping to go exploring. You'll also avoid the possibility of toxic chemical fertilizers and pesticides that may harm your four-legged friends.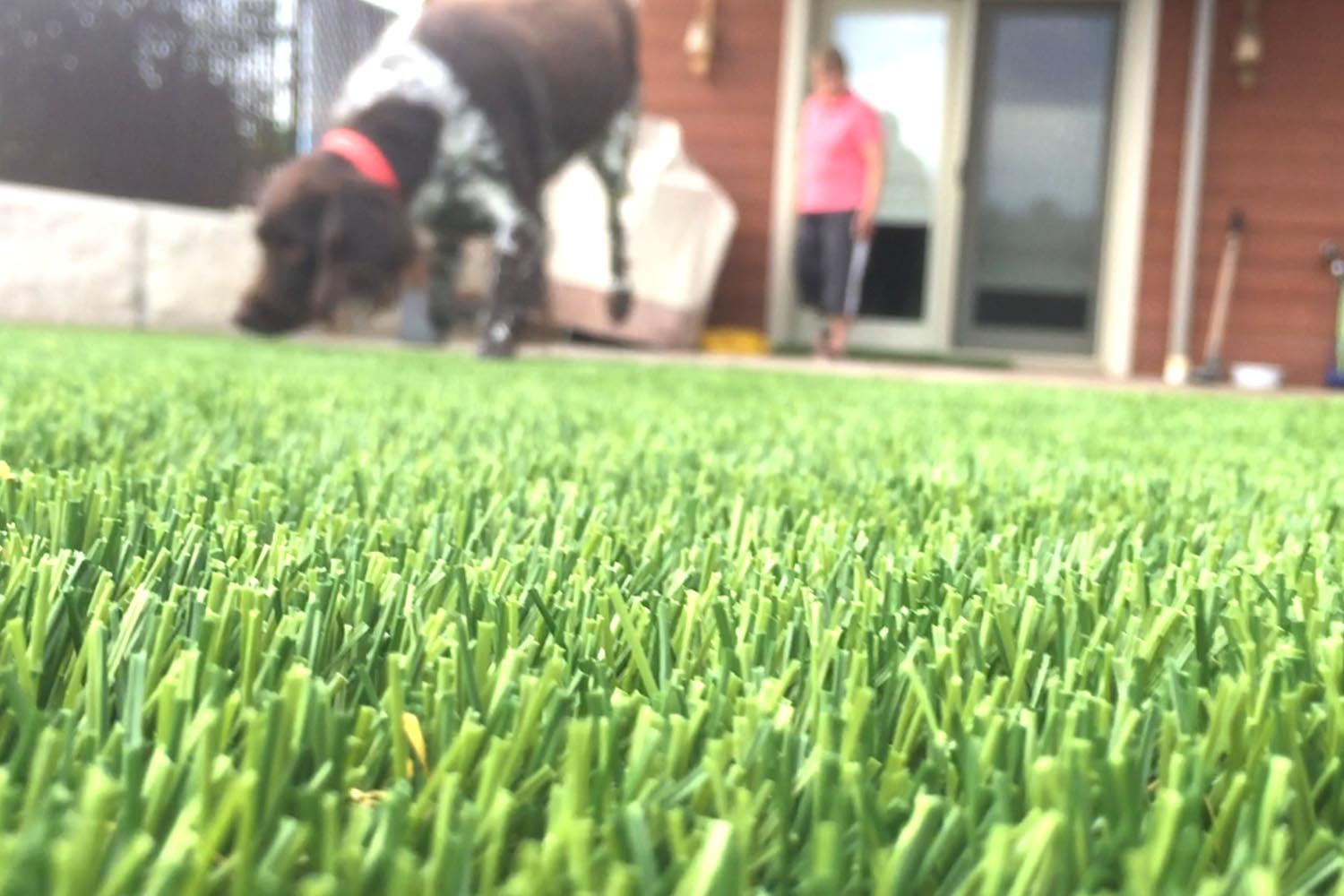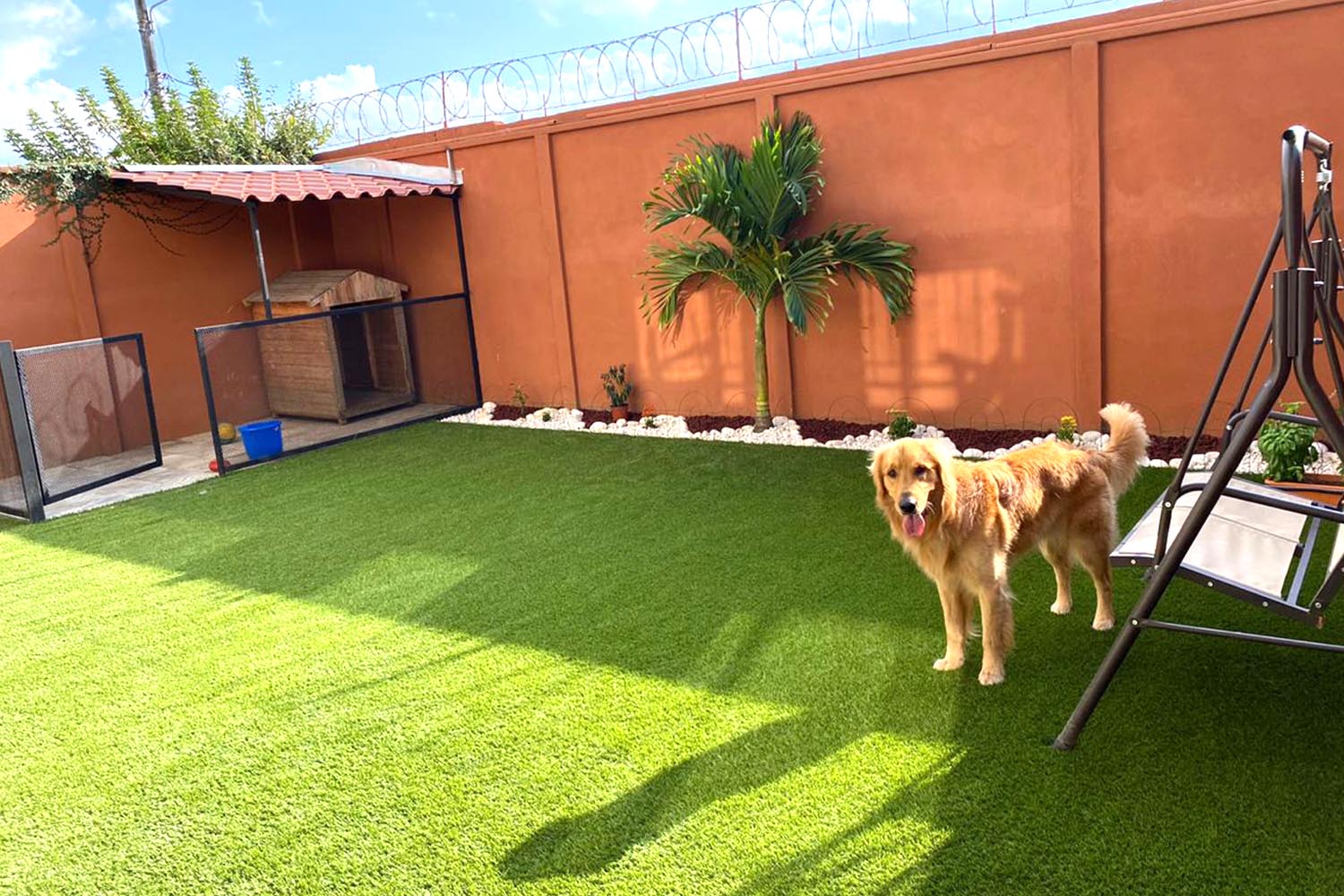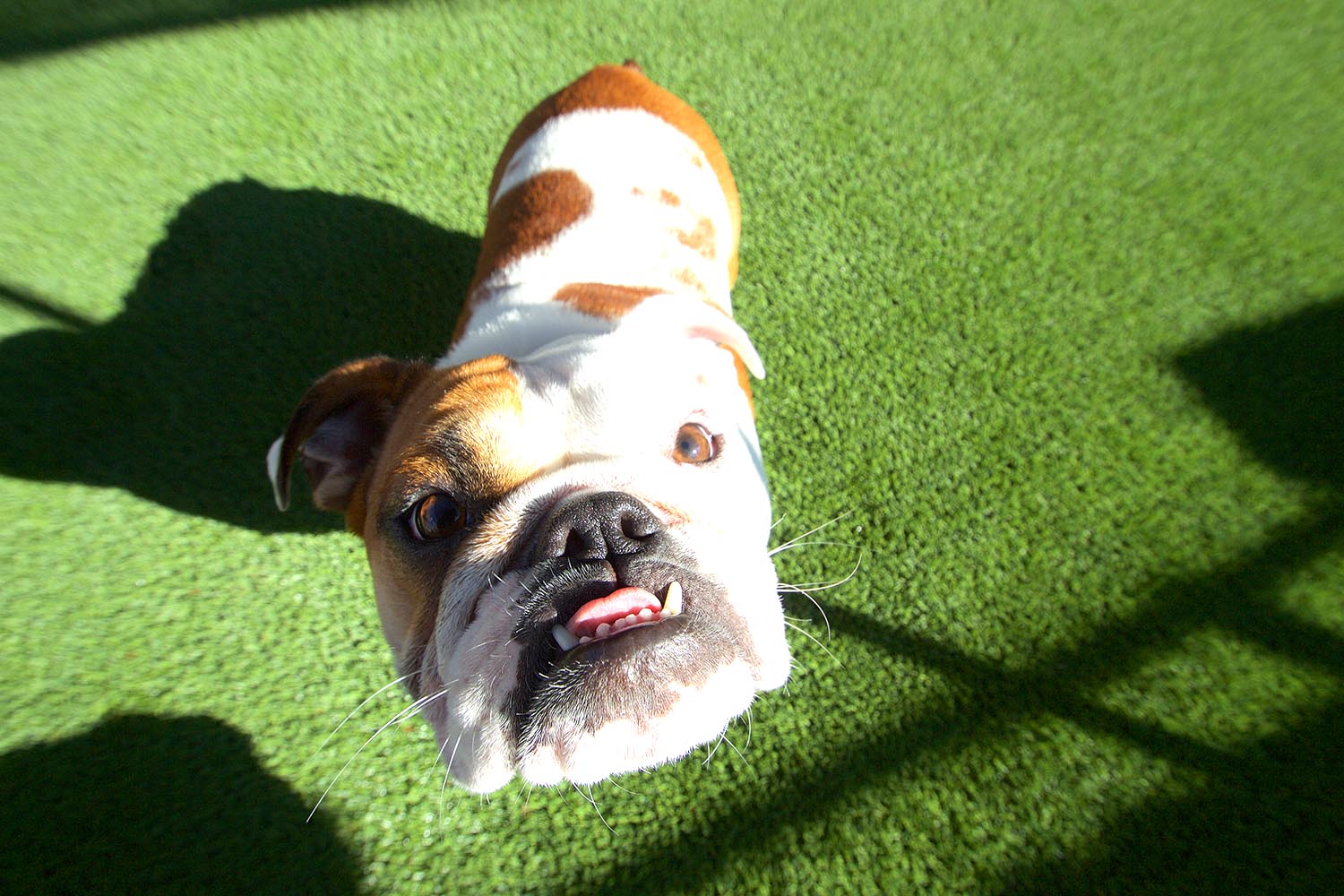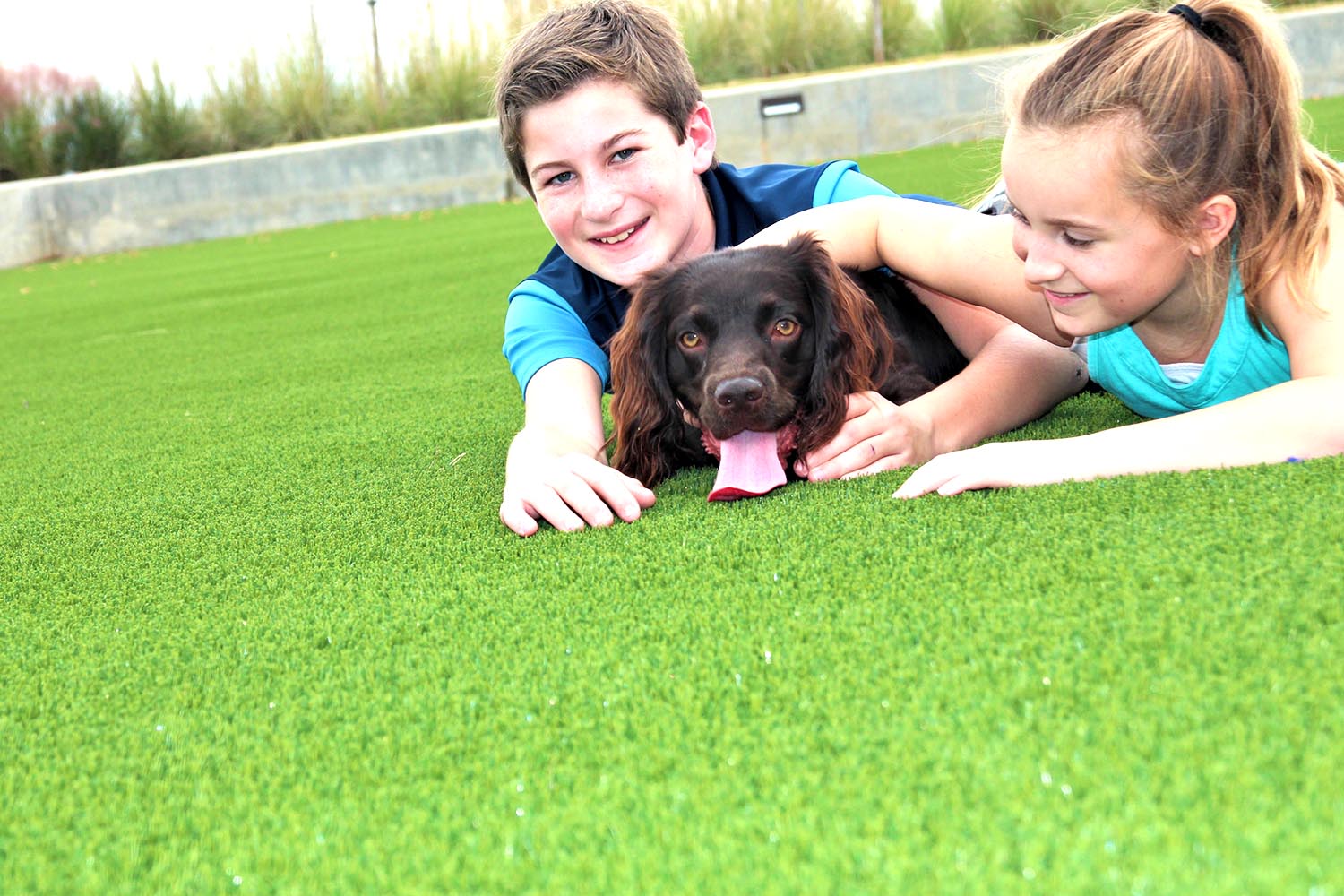 Easy to Maintain and Clean
Synthetic turf is preferable for households with pets since it is easy to clean and maintain. Scoop up solid waste and hose down to wash away particles and liquids, which is super easy thanks to its superior drain rate compared to standard synthetic turf products. Concerned about odors? The antimicrobial turf fibers and a proven infill system dramatically controls odor from animal wastes. If you are looking of having dog runs in your house, condo and apartment, rely on SYNLawn to meet the latest trends and HOA requirements.
Ensure Clean Interiors with Exceptional Drainage
No longer will you have to worry about mud, grass, and rainwater trailing through your clean house after a storm. Artificial turf comes with exceptional drainage, unlike natural grass that results in waterlogging.