Perfect for any kind of commercial or residential property, SYNLawn is a lifestyle choice that translates into significant savings in resources for our customers. You'll save on the time and effort needed to maintain the lawn regularly, while also conserving water and lowering power bills. Install, sit back, and enjoy the beauty of synthetic turf that looks and behaves just like the real thing. Rely on our 45+ years of expertise and Lifetime warranty to deliver state-of-the-art landscaping solutions for your home.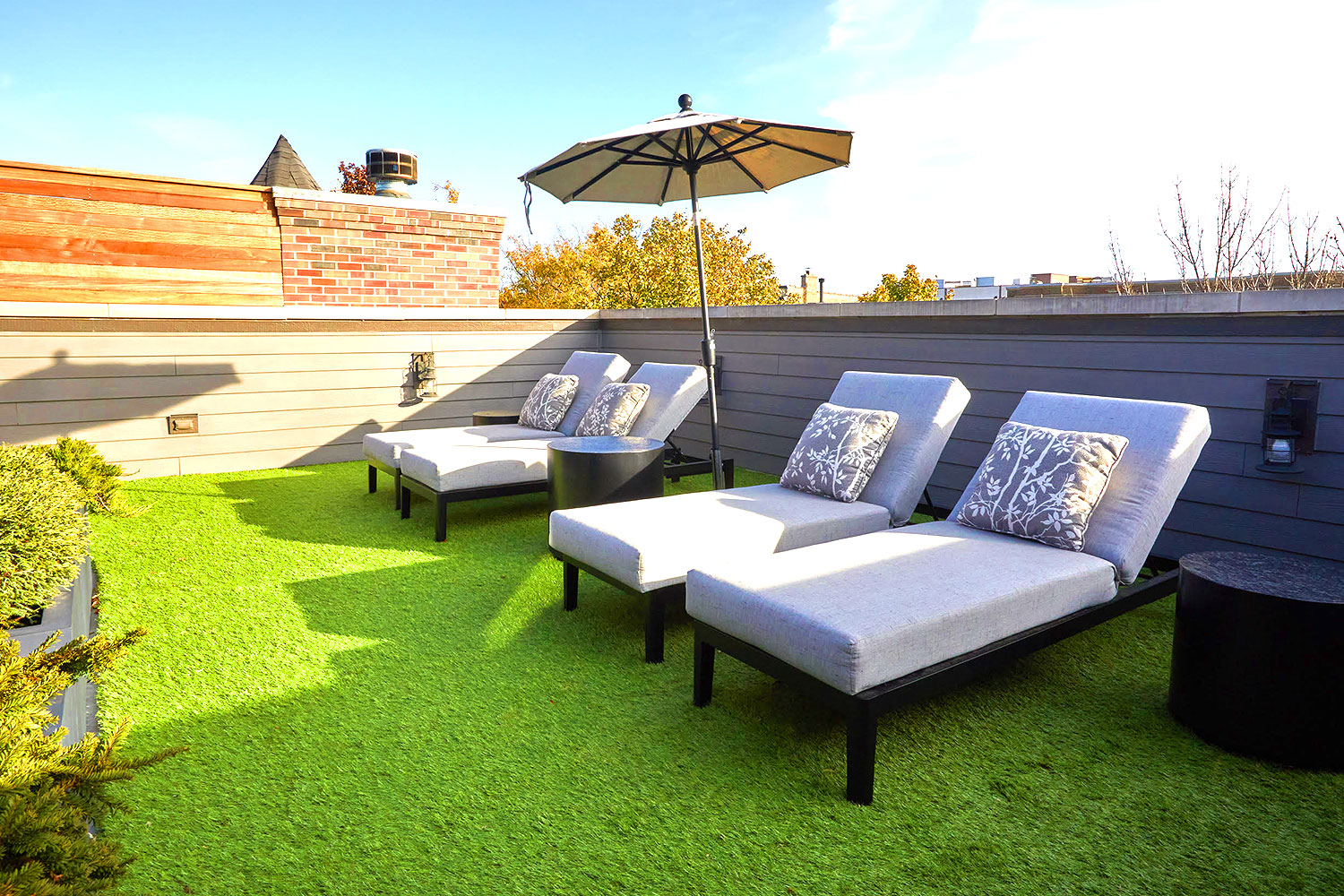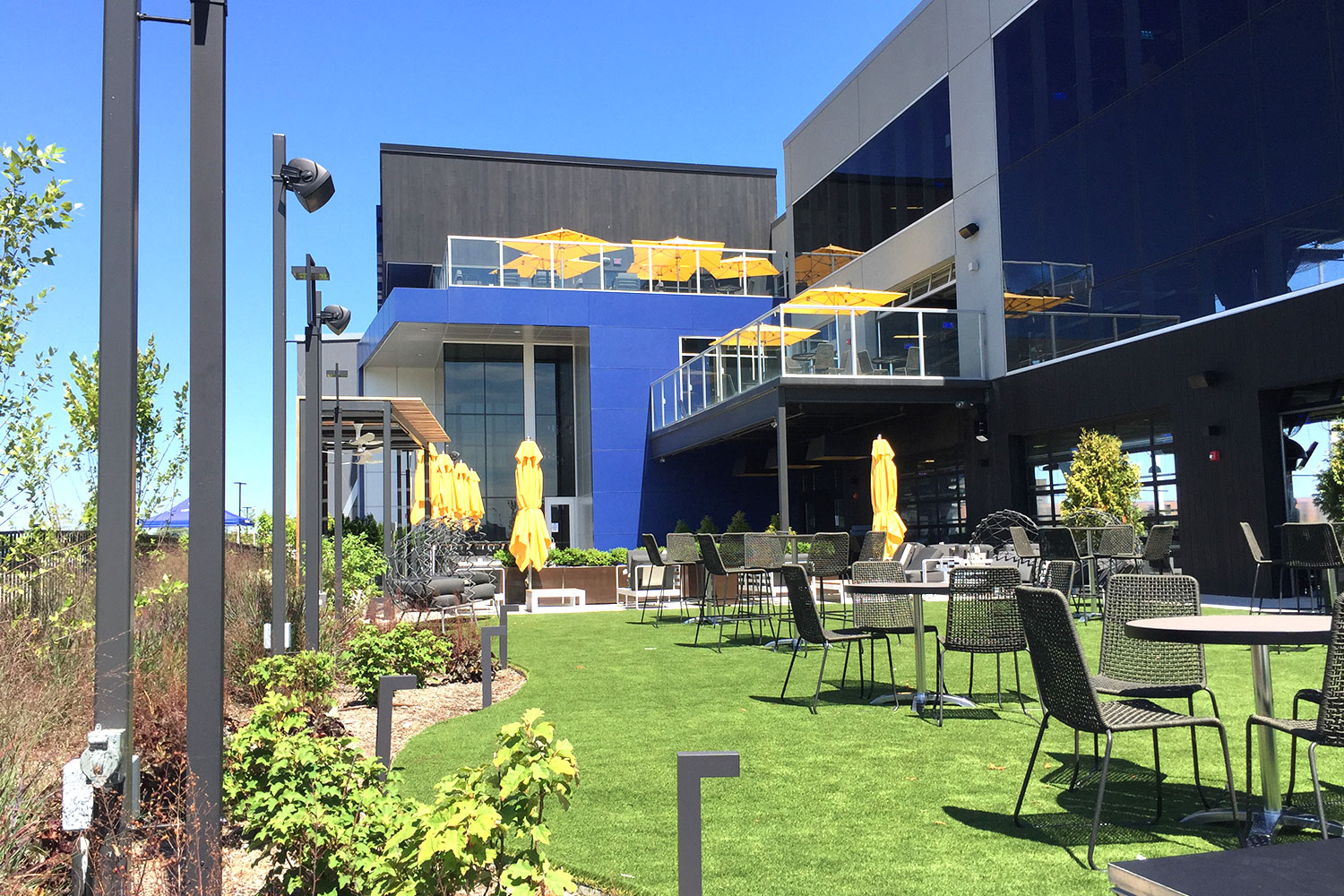 Ideal for Homeowners, Designers, and Architects Committed to a Cleaner, Greener Space

If you're concerned about using only green products, choose synthetic turf from SYNLawn that uses the EnviroLoc™ Backing System. Smart and functional, these products replace up to70% of petroleum-based polymers with sustainable, eco-friendly options that are made from soybean oil. Since the entire system is made from recycled materials, it helps lower the volume of waste that makes its way into landfills. You'll minimize the carbon footprint by eliminating the need for power-based lawn care equipment.
Saving on precious water resources is only one of the benefits of opting for synthetic turf. If you live in a drought-prone location, installing artificial turf ensures that water is exclusively reserved for growing food and not maintaining landscapes. You'll also avoid poisoning the soil with weed-killing chemicals and pesticides essential for maintaining conventional lawns' green look.
SYNLawn is Great for Lasting Aesthetic Appeal

If you're concerned about unsightly brown patches and spots left behind by dead, dying, and drying natural grass, SYNLawn turf is a great alternative. Artificial grass emulates healthy green grass all through the year lasting for a long time. Put down SYNLawn and you'll have a lovely green landscape that doesn't need extensive maintenance.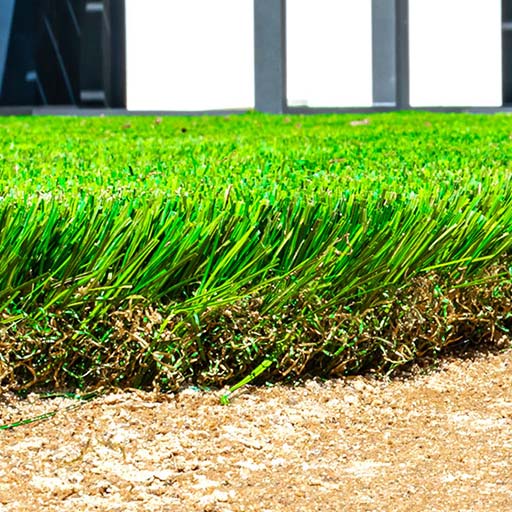 We have other grasses, too!
We offer different types of grass. For other turf options best suited to your project, our expert Turf-guys can assist you, contact us now.