Kindergarden City Playground
The "Kindergarten City Playground" project is a transformative initiative undertaken by Synlawn Chicago, a leading synthetic turf company, aimed at revamping a dull and concrete-covered area into a vibrant and safe play space for young children. The project is in collaboration with Bennett Day School and aims to provide a conducive environment for kids to engage in outdoor activities, such as soccer, football, and other recreational pursuits.
Name: Kindergarden City Playground
Size: 3,15 SF
Completed: 2023
Products: Play Platinum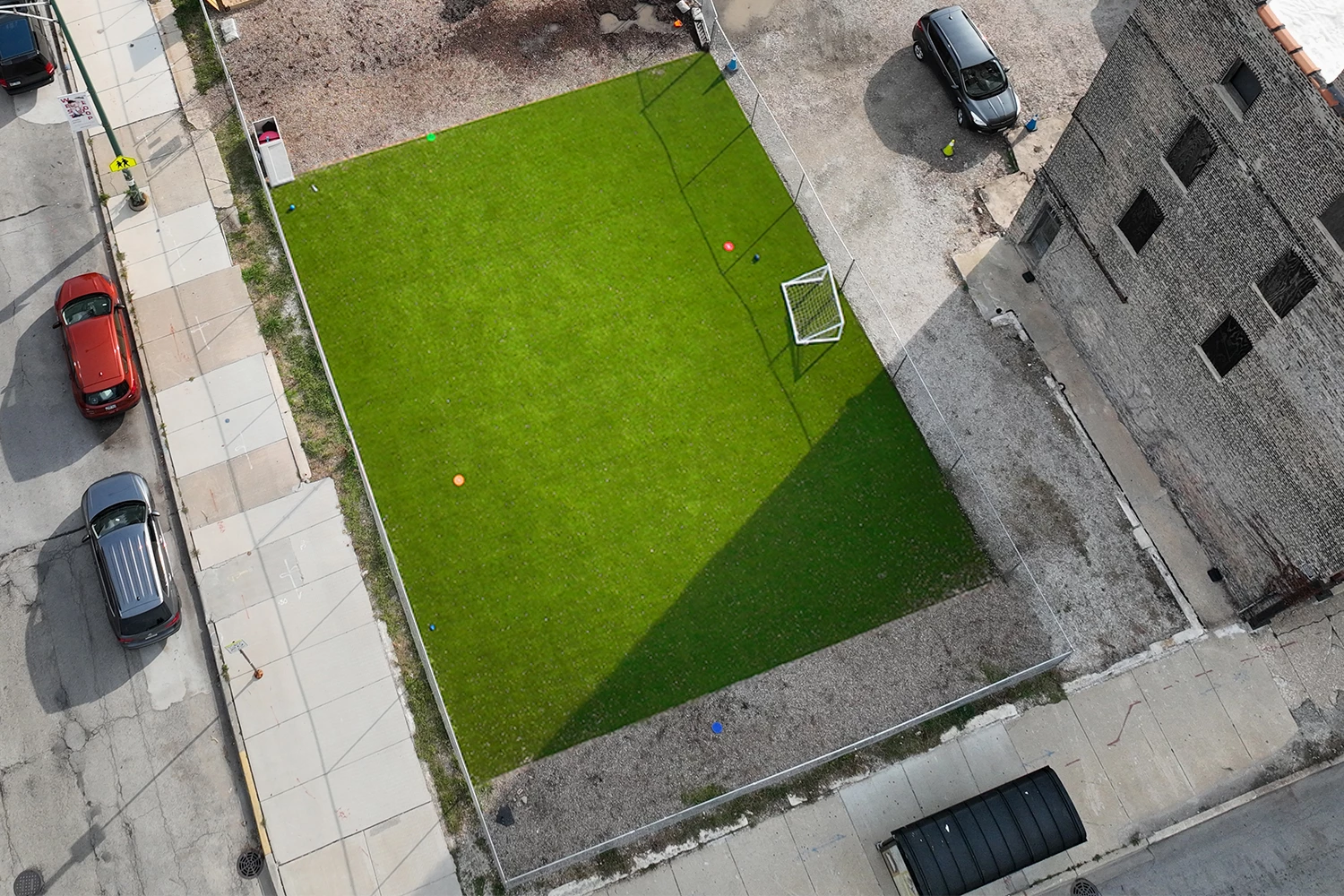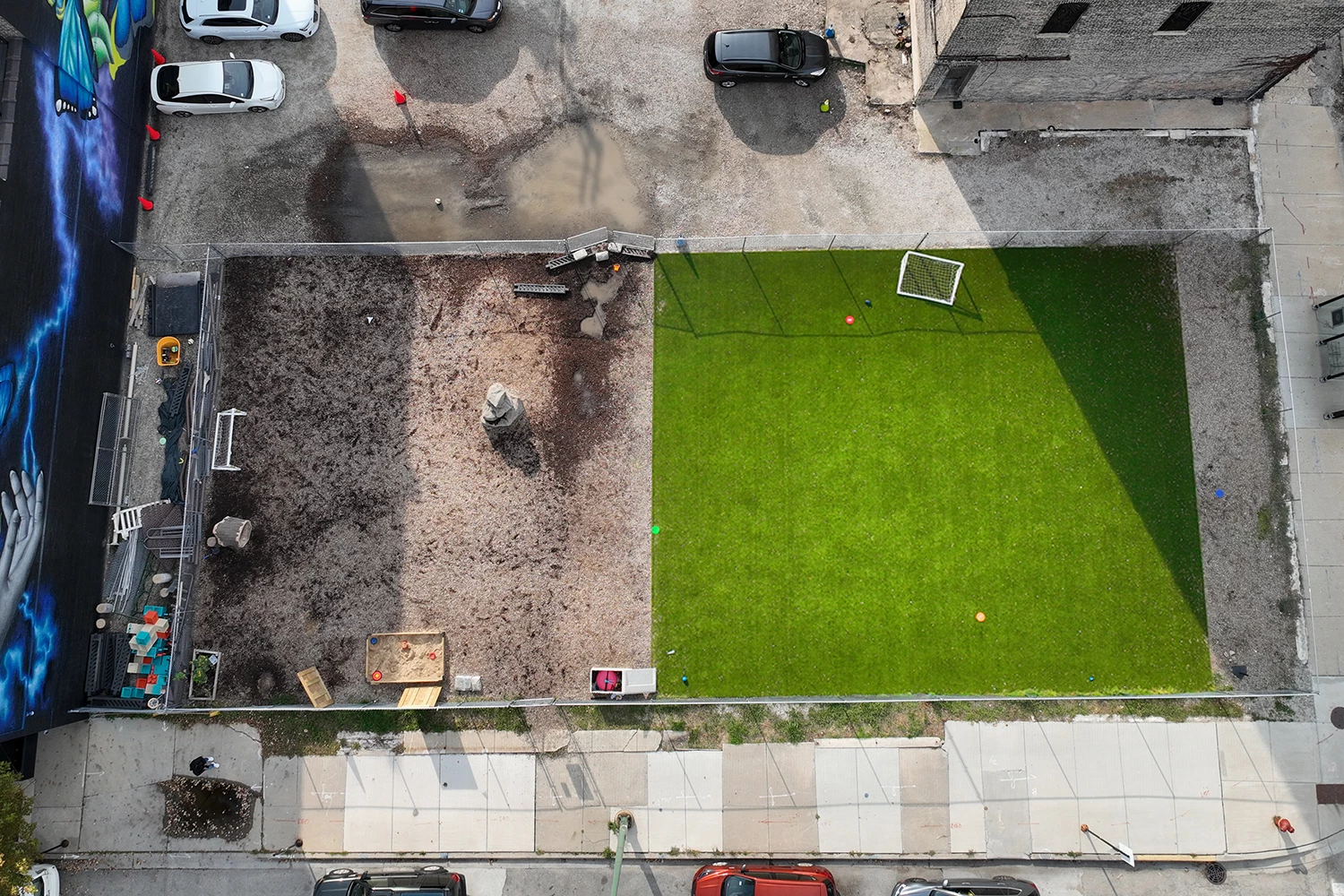 Play 48 Turf Expertise: Synlawn Chicago's mastery of the 847 - Play 48 synthetic turf product was on full display, blending aesthetics with functionality to craft an inviting leisure space.
Urban Leisure Retreat: This installation converted a sizeable area into a lush amenity deck, offering a tranquil escape from the urban hustle and bustle, fostering a sense of community among the residents.
Versatile Entertainment: The expansive turf area accommodated various activities, from lively games of cornhole to strategic chess matches, providing residents with a diverse range of recreational options.
Resident-Centric Design: Synlawn Chicago tailored the project to meet the needs and desires of over 400 residents, creating a dynamic and engaging space for socializing and relaxation.
Ample Leisure Space: The sheer size of this installation made it a focal point for residents, serving as a central gathering place for outdoor enjoyment.
Products used in this poject:
Child-Centric Space: The Kindergarten City Playground prioritizes children's well-being and enjoyment, providing them with a safe and vibrant outdoor area to explore and play.
Safety First: The synthetic turf surface minimizes the risk of injuries commonly associated with concrete playgrounds, ensuring a safer play environment for young students.
Enhanced Learning Experience: The playground enriches the overall educational experience at Bennett Day School, offering students a more diverse and engaging setting for physical activities.
Community Engagement: The project contributes to the community by creating a welcoming and accessible space for young children to socialize, learn, and have fun
Synlawn Chicago's completion of the "Kindergarten City Playground" project underscores their commitment to enhancing outdoor spaces for children. By utilizing Play Platinum synthetic turf, the installation transformed a concrete parking lot into a vibrant and safe playground for students at Bennett Day School. This project exemplifies Synlawn Chicago's dedication to creating child-centric environments that prioritize safety, engagement, and overall well-being, positively impacting both the school and the local community.