Lakeshore Sports & Fitness
The Lake Shore Fitness Club in Chicago embarked on an exciting project to install synthetic turf on the rooftop, transforming it into a dynamic playground and serene lounge area. Spanning approximately 5000 square feet, this ambitious endeavor included creating a safe and vibrant space for active children of fitness club members. The synthetic turf was thoughtfully placed on a foam underlayment, ensuring a fall-rated area, particularly around play structures. This innovative installation aimed to provide a versatile and enjoyable environment where children can play and families can relax, all while relishing the stunning urban views.
Lakeshore Sports & Fitness
5,000 SF
Completed 2023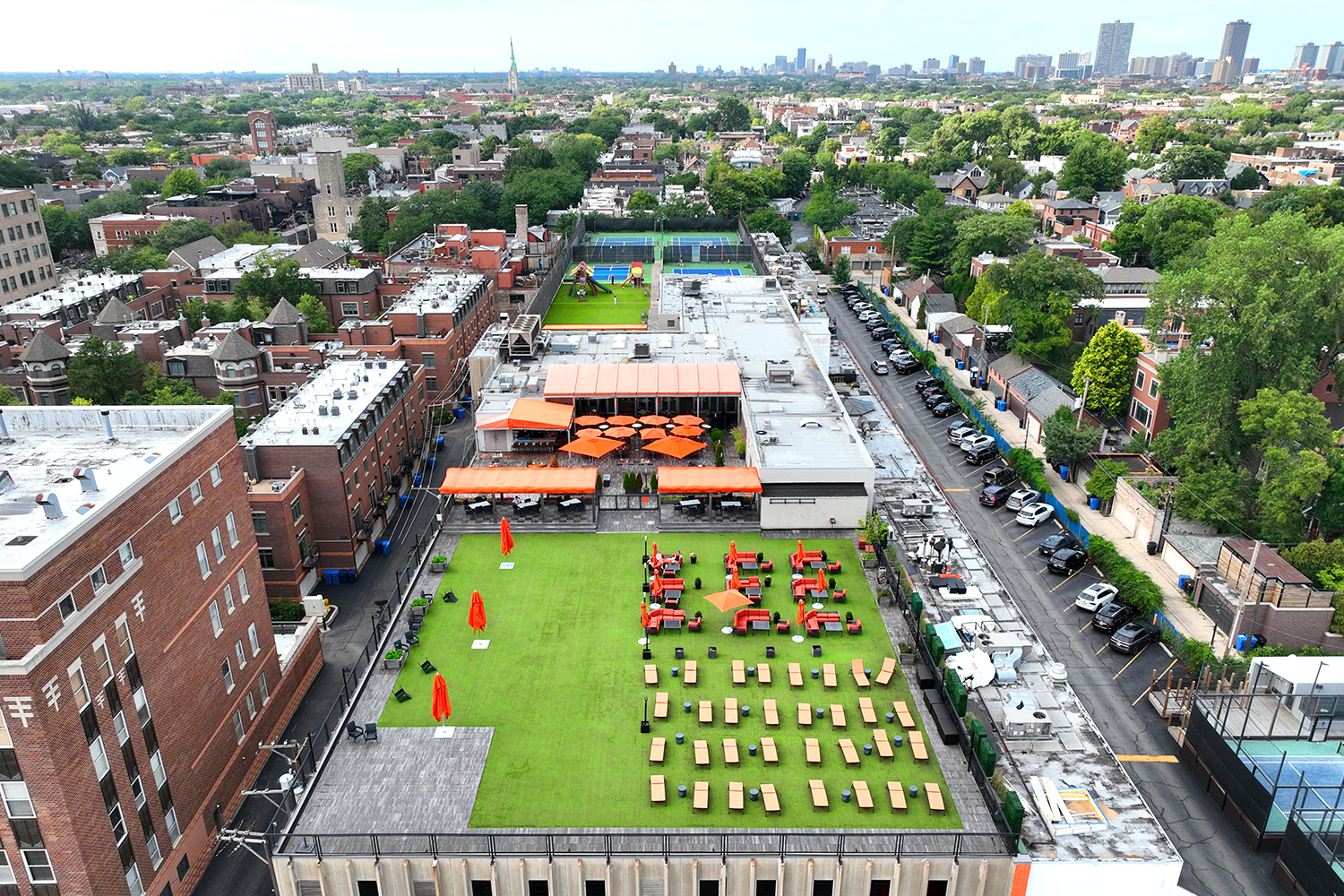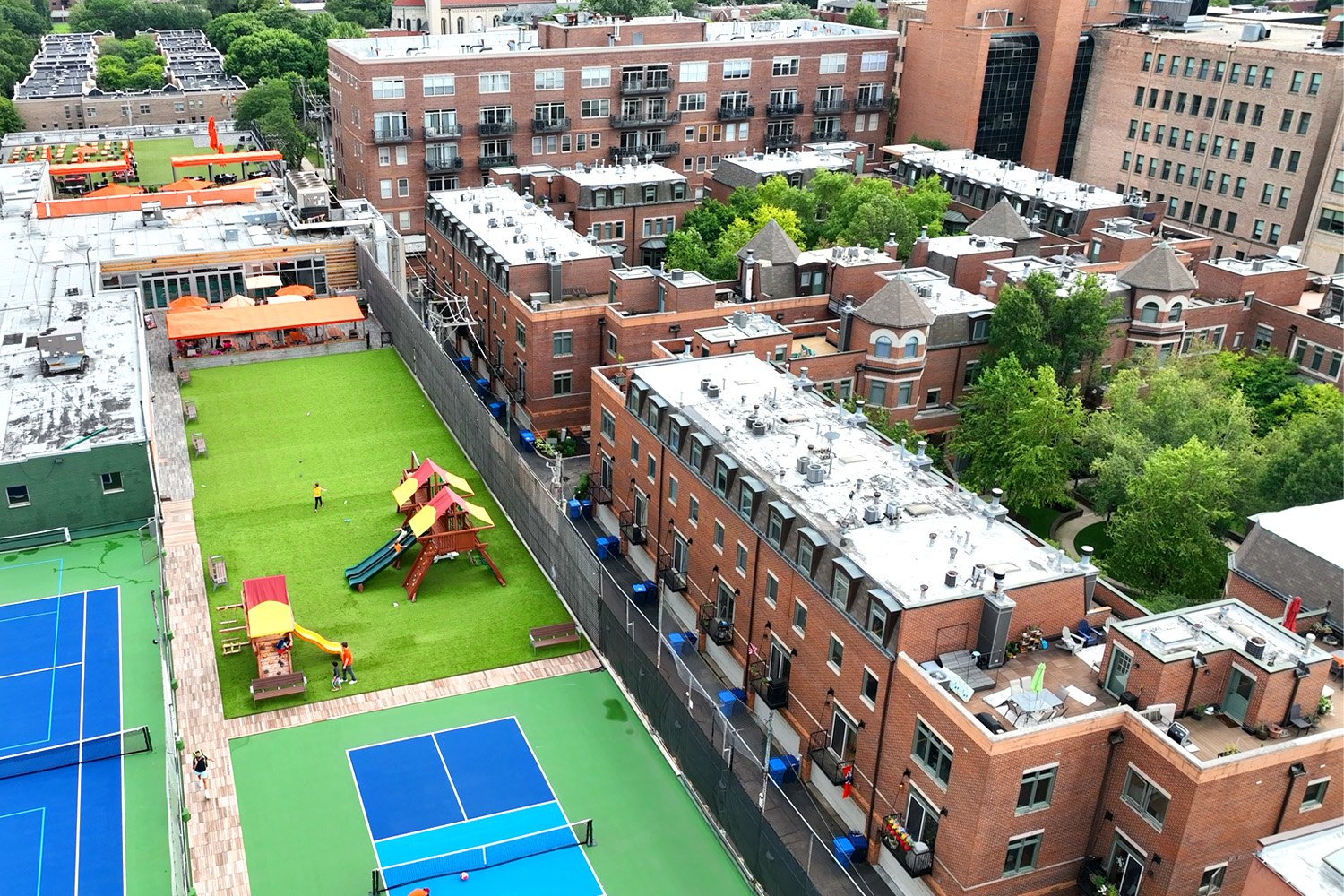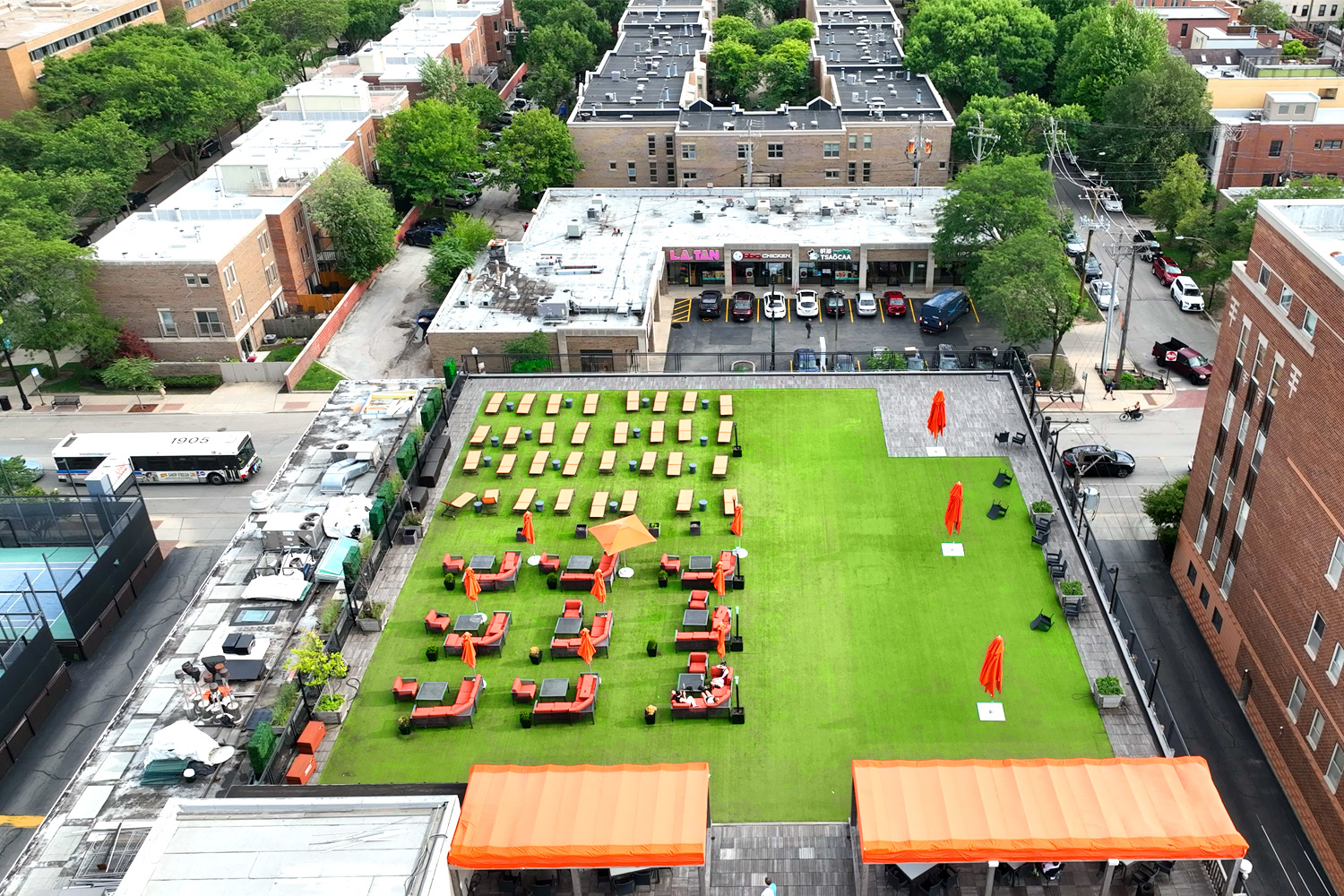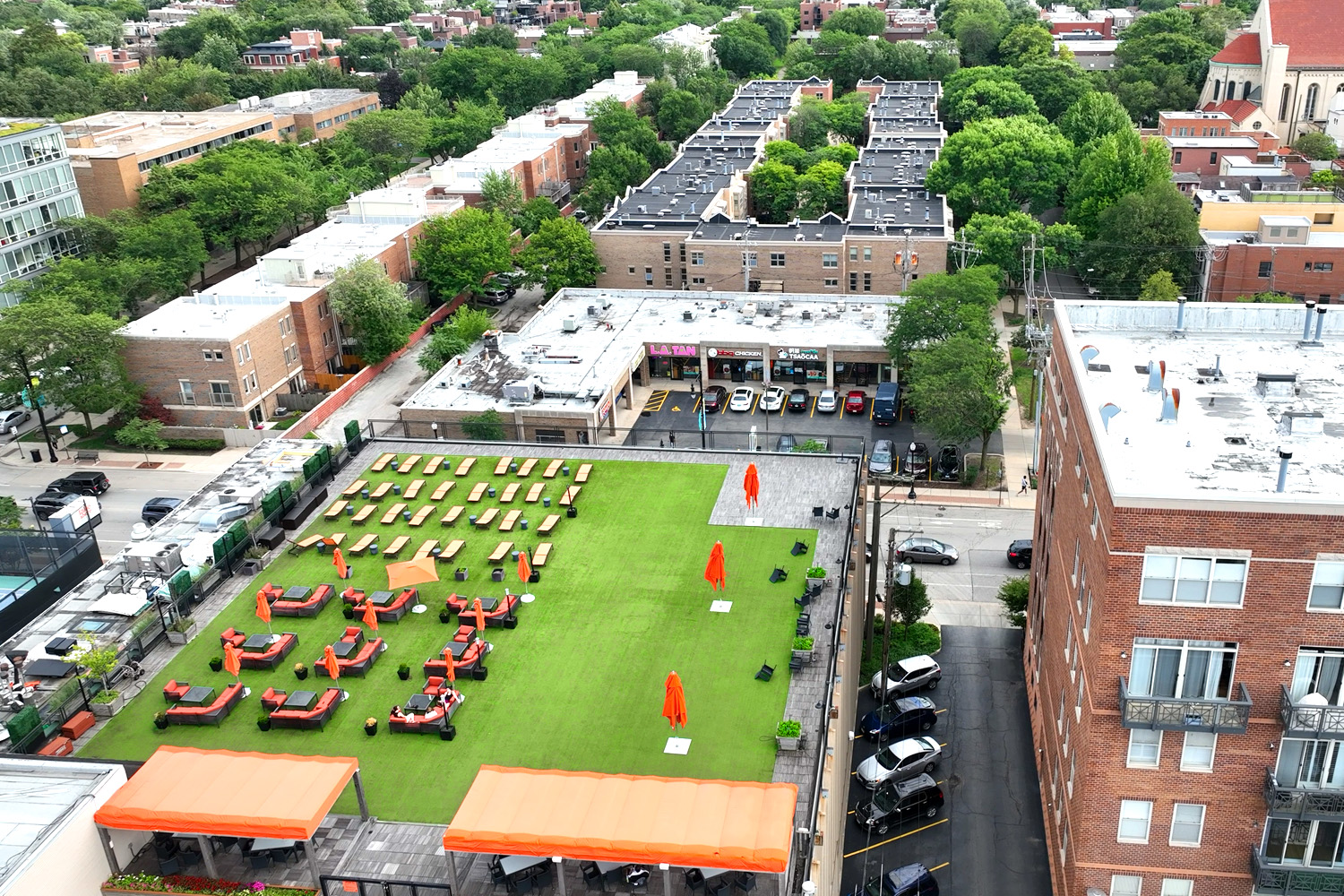 Rooftop Playground Oasis: The fitness club's rooftop underwent a remarkable transformation, as synthetic turf was installed to cover the expansive 5000 square feet. This vast area now offers a picturesque playground for kids, while also catering to adults seeking a serene escape.

Foam Underlayment Safety: The synthetic turf was placed on a specially designed foam underlayment, creating a fall-rated surface that ensures safety, particularly around play structures. This thoughtful addition prioritizes the well-being of the children using the space.

Diverse Recreational Spaces: The installation featured designated zones for both play and relaxation. Children can actively engage in play, while families and individuals can enjoy lounging and soaking in the rooftop ambiance.

Fitness Club Member Benefits: Lake Shore Fitness Club's members can now delight in the convenience of a dedicated rooftop play and lounge area for their children, promoting an active and family-friendly atmosphere within the club.

Urban Oasis: The rooftop setting provides an exceptional contrast to the cityscape, allowing visitors to revel in nature-inspired aesthetics while being surrounded by the vibrant energy of Chicago.
Enriched Family Experience: The installation enhances the fitness club's appeal by offering a unique and engaging space for families. Children can play freely and safely, fostering a sense of community and camaraderie among fitness club members.

Safety-Focused Design: The incorporation of a foam underlayment and fall-rated area showcases the commitment to children's safety, assuring parents that their little ones can play with peace of mind.

Versatile Recreational Options: The rooftop's dual-purpose design caters to diverse preferences, enabling active play, relaxation, and social interaction among both children and adults.

Exclusive Club Amenity: Lake Shore Fitness Club members enjoy an exclusive amenity that adds value to their membership, providing an attractive incentive for new members to join.

Stunning Urban Views: The rooftop's elevated position offers captivating views of Chicago's skyline, allowing visitors to enjoy the beauty of the city from a unique perspective.
The Lake Shore Fitness Club's rooftop project, featuring synthetic turf installation, has elevated the fitness club experience for members and their families. With a meticulously planned playground area, complete with foam underlayment for safety, and a serene lounge space, the rooftop has become a haven for active play and relaxation. This innovative addition reflects the fitness club's commitment to fostering a welcoming and family-oriented environment while delivering a distinct urban oasis amid the vibrant city of Chicago.