Synlawn Chicago, an expert in synthetic turf solutions, spearheaded a transformative project to install the innovative Play 48 synthetic turf. The objective was to create a sprawling leisure area nestled between two towering apartment buildings, providing over 400 residents with a vibrant amenity deck. This extensive 4,547 square foot installation included a generous turf section for activities like cornhole and a synthetic chessboard, forming a central hub of outdoor leisure and recreation for the residents.
Name: Presidential Towers
Size: 4,500 SF
Completed: 2023
Products: SYNPLAY 48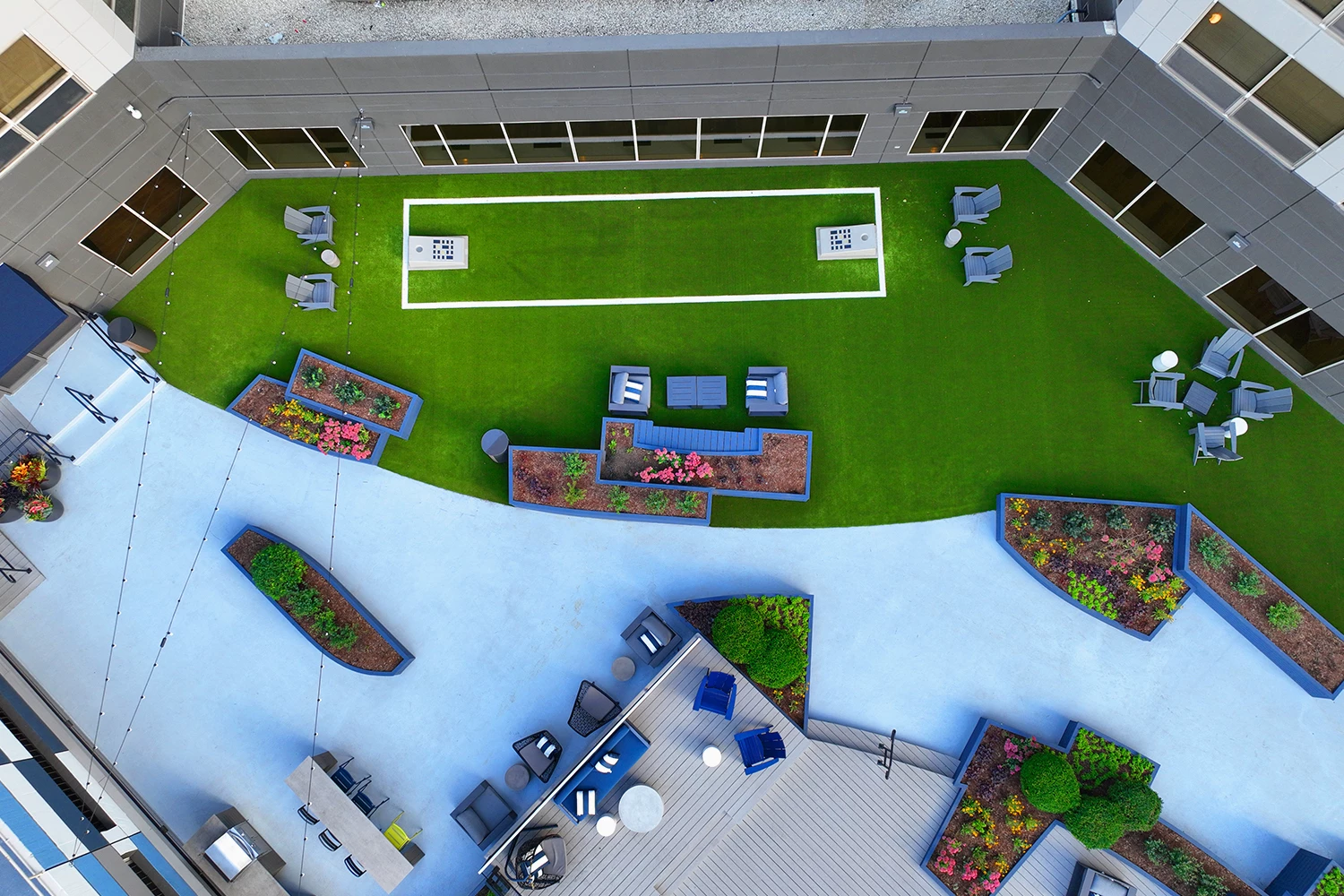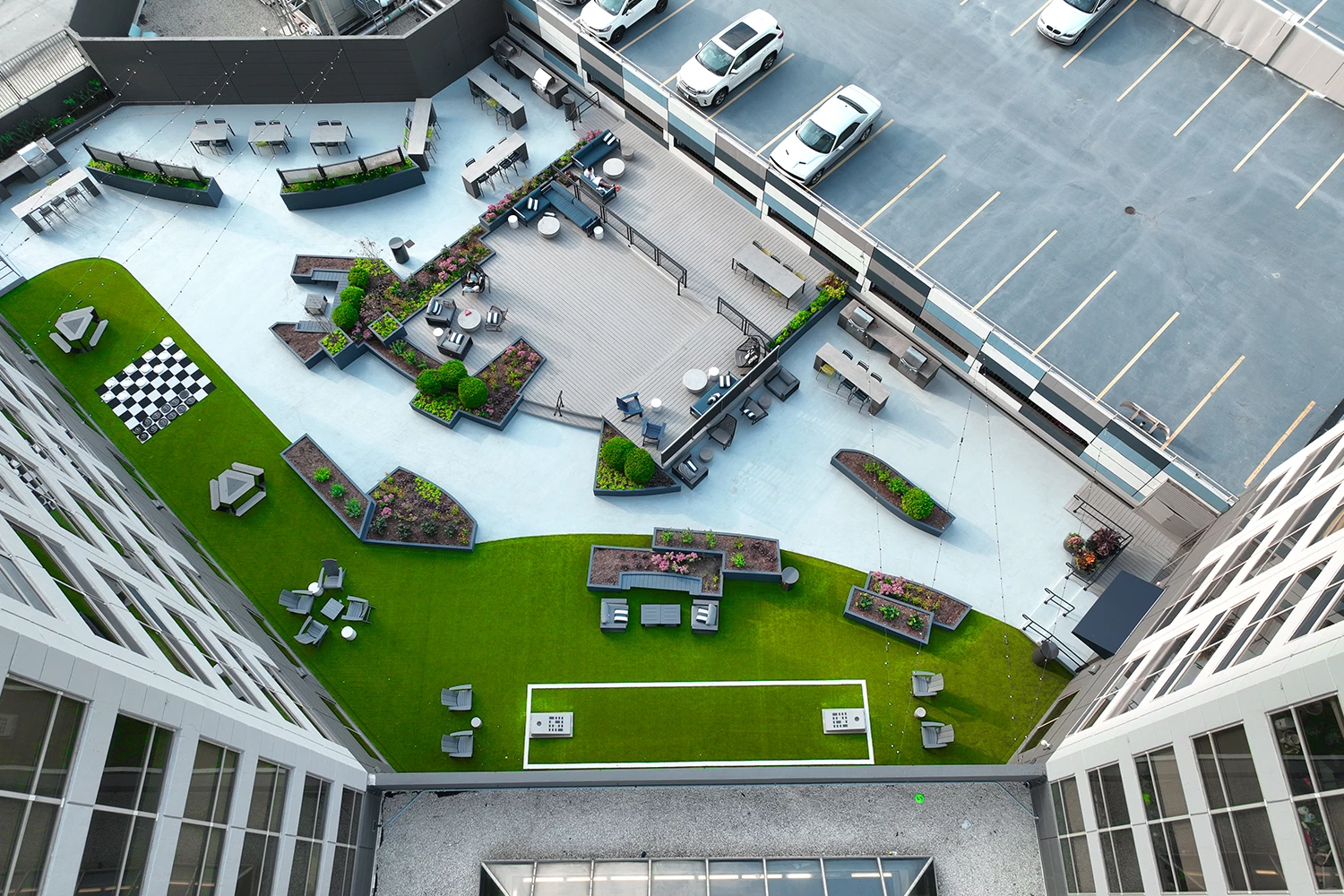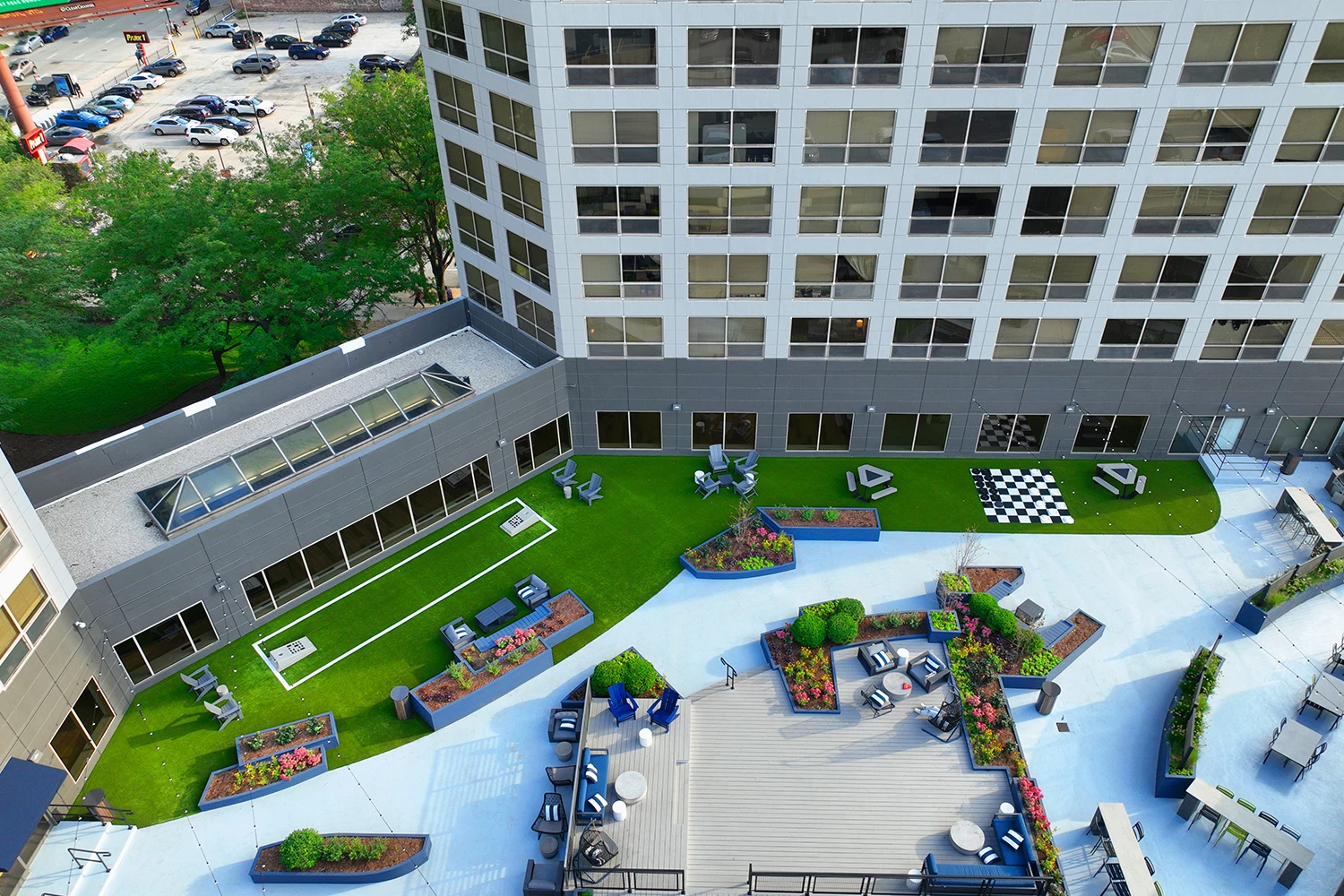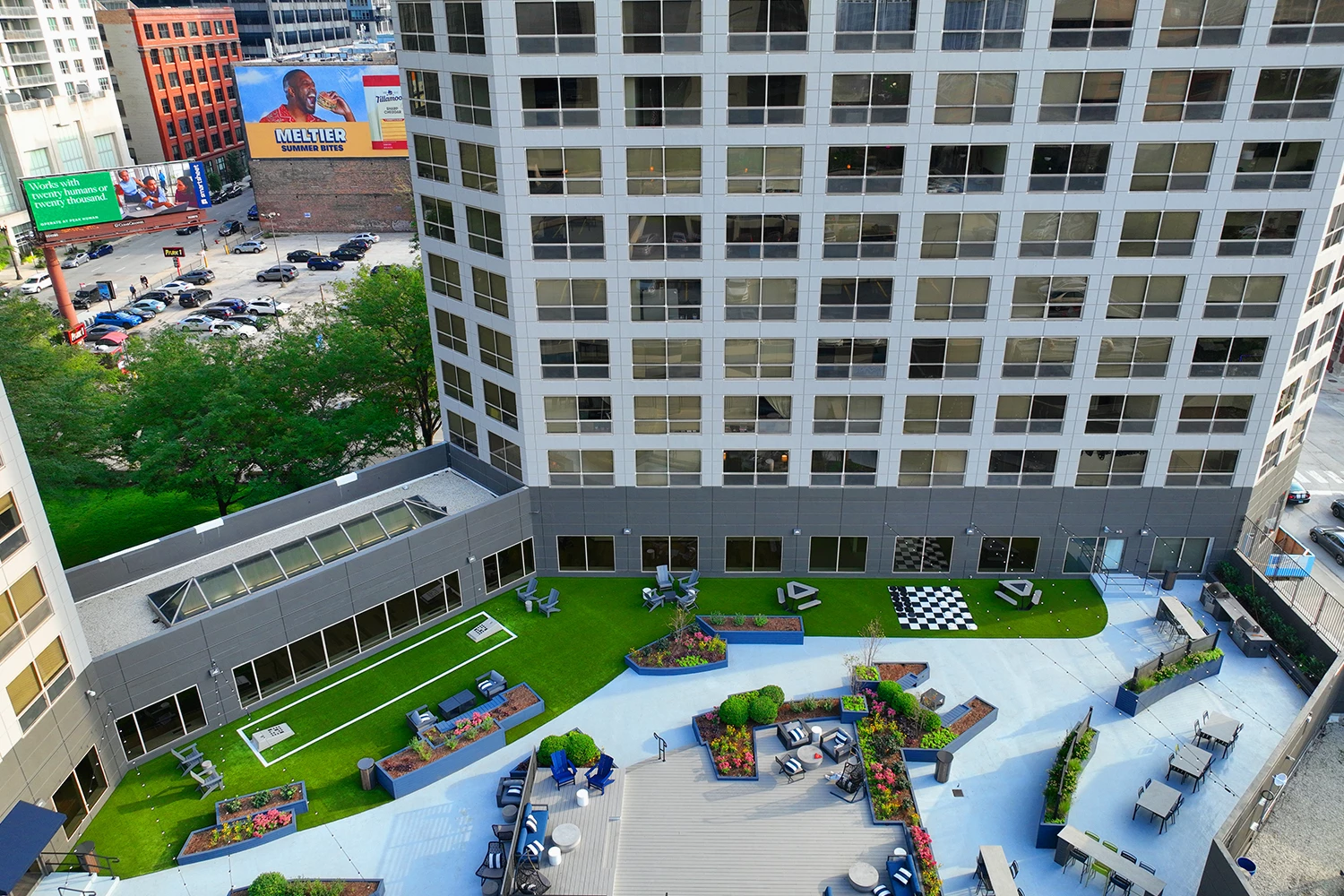 Play 48 Turf Expertise: Synlawn Chicago's mastery of the 847 - Play 48 synthetic turf product was on full display, blending aesthetics with functionality to craft an inviting leisure space.
Urban Leisure Retreat: This installation converted a sizeable area into a lush amenity deck, offering a tranquil escape from the urban hustle and bustle, fostering a sense of community among the residents.
Versatile Entertainment: The expansive turf area accommodated various activities, from lively games of cornhole to strategic chess matches, providing residents with a diverse range of recreational options.
Resident-Centric Design: Synlawn Chicago tailored the project to meet the needs and desires of over 400 residents, creating a dynamic and engaging space for socializing and relaxation.
Ample Leisure Space: The sheer size of this installation made it a focal point for residents, serving as a central gathering place for outdoor enjoyment.
Products used in this poject:
Elevated Aesthetics: Synlawn Chicago's contribution of synthetic turf elevated the visual allure of the Merchandise Mart Plaza, rendering it a magnetic destination for both locals and tourists.

Enhanced Comfort: Synlawn's foam underlayment added an extra layer of comfort, encouraging visitors to linger longer within the plaza.

Versatility in Use: Synlawn's synthetic turf area accommodates a range of activities, from leisurely lounging to outdoor dining, catering to various preferences and interests.

Iconic Observation Point: The plaza became an iconic vantage point for individuals to savor the dynamic Chicago River scenes, crafting enduring memories and picture-perfect moments.

Eco-Friendly Solution: Synlawn's synthetic turf choice aligns with sustainability, consuming less water and eliminating the need for pesticides or fertilizers.
Synlawn Chicago's expertise in installing Play 48 synthetic turf has transformed the area between two apartment towers into a thriving urban oasis. This expansive amenity deck offers residents a versatile and engaging space for recreation, socializing, and relaxation. Synlawn Chicago's commitment to crafting dynamic outdoor environments that prioritize residents' needs is evident in this project, solidifying their reputation as leaders in the synthetic turf industry.