Synlawn Chicago, a trusted name in synthetic turf solutions, embarked on the TurfTranquil Estate project, located in the serene suburbs near Chicago. The homeowners, who operate a dog boarding school specializing in very large dogs, sought to transform their backyard into a vibrant and functional space. The project covered 2,109 square feet and featured the installation of SYNAUGUSTINE X47 synthetic turf in two distinct areas of the yard. With its unique challenges, including curves and challenging slopes, this installation showcased Synlawn Chicago's expertise in creating tailored outdoor environments.
Name: TurfTranquil Estate
Size: 2,100 SF
Completed: 2023
Products: SYNAUGUSTINE X47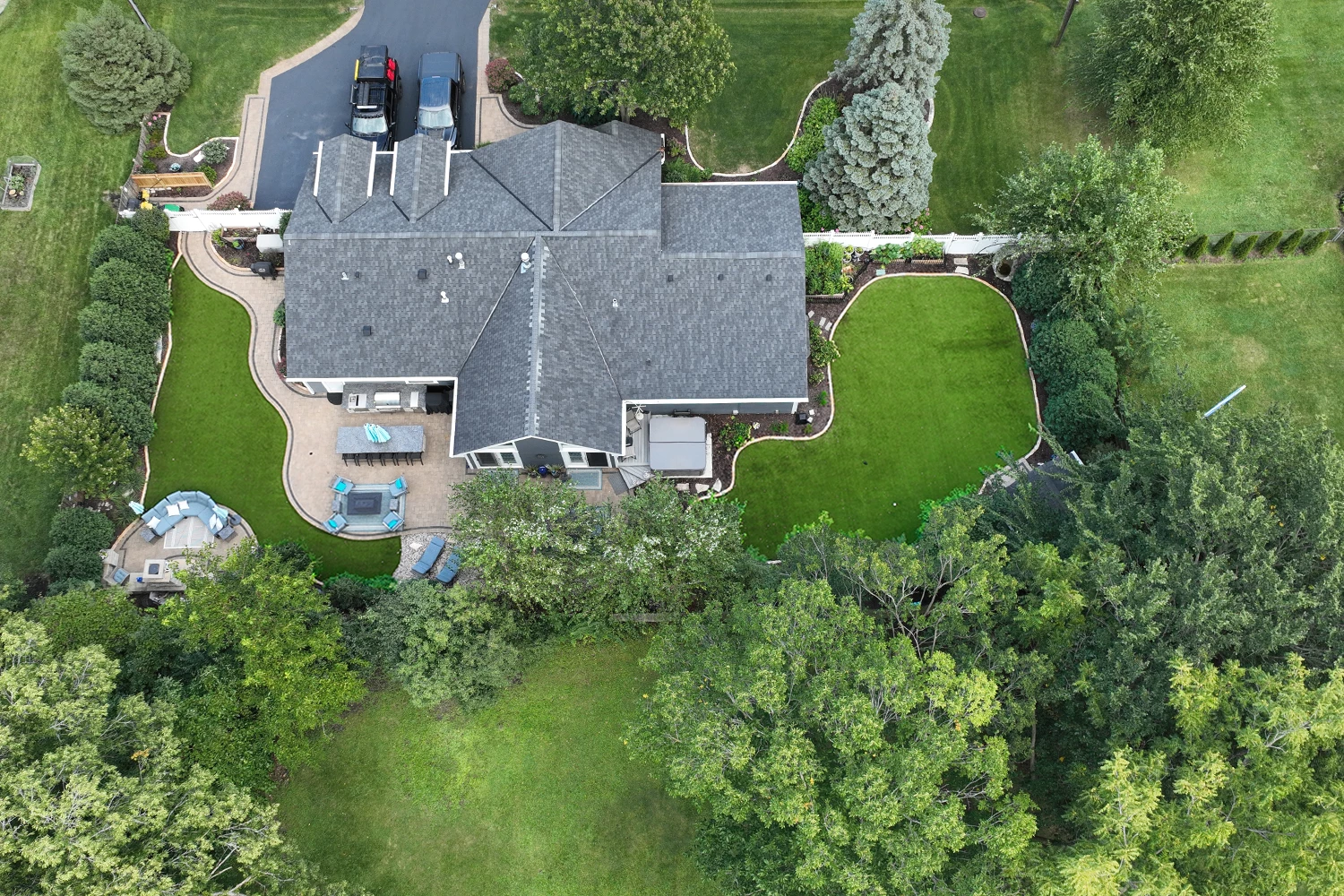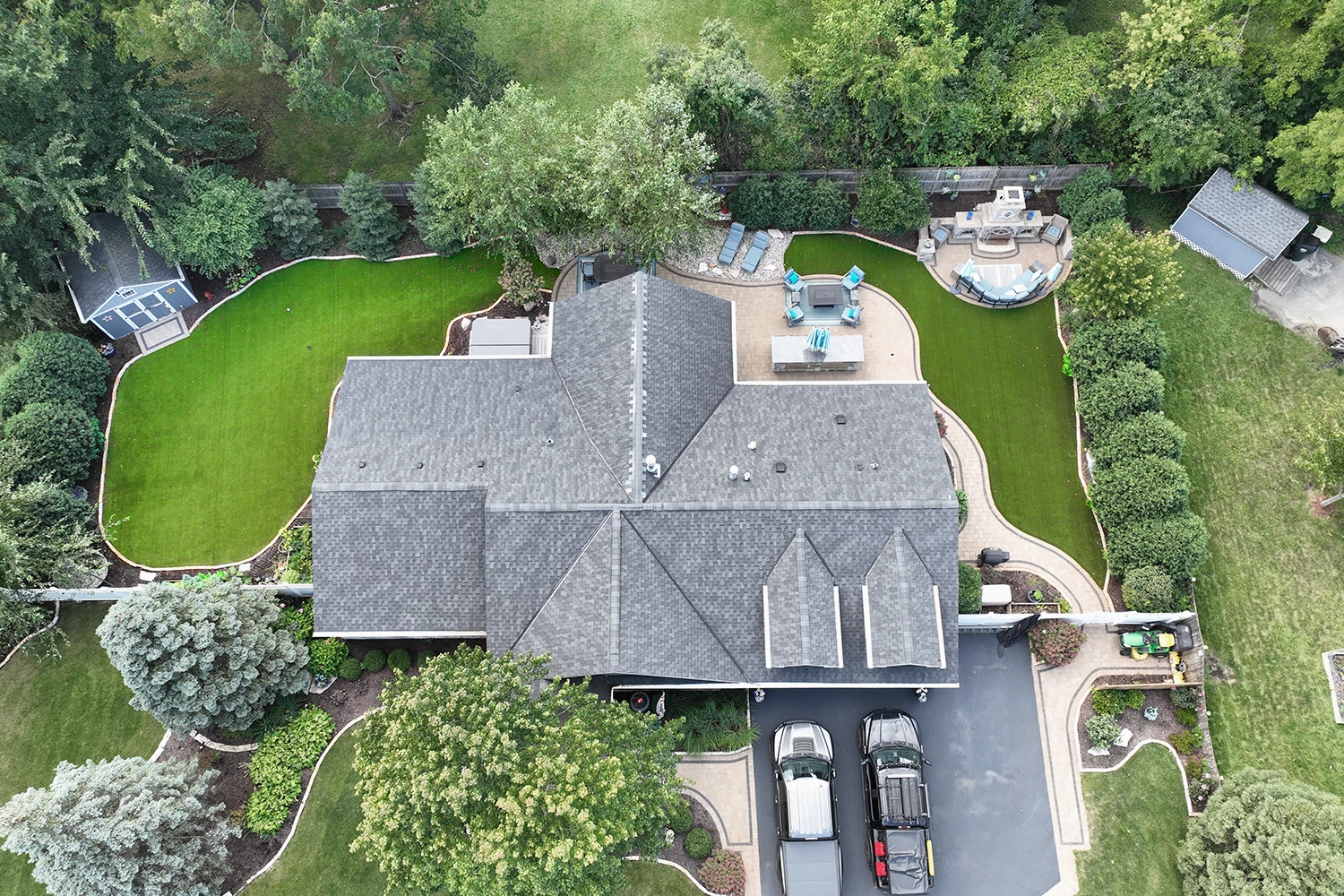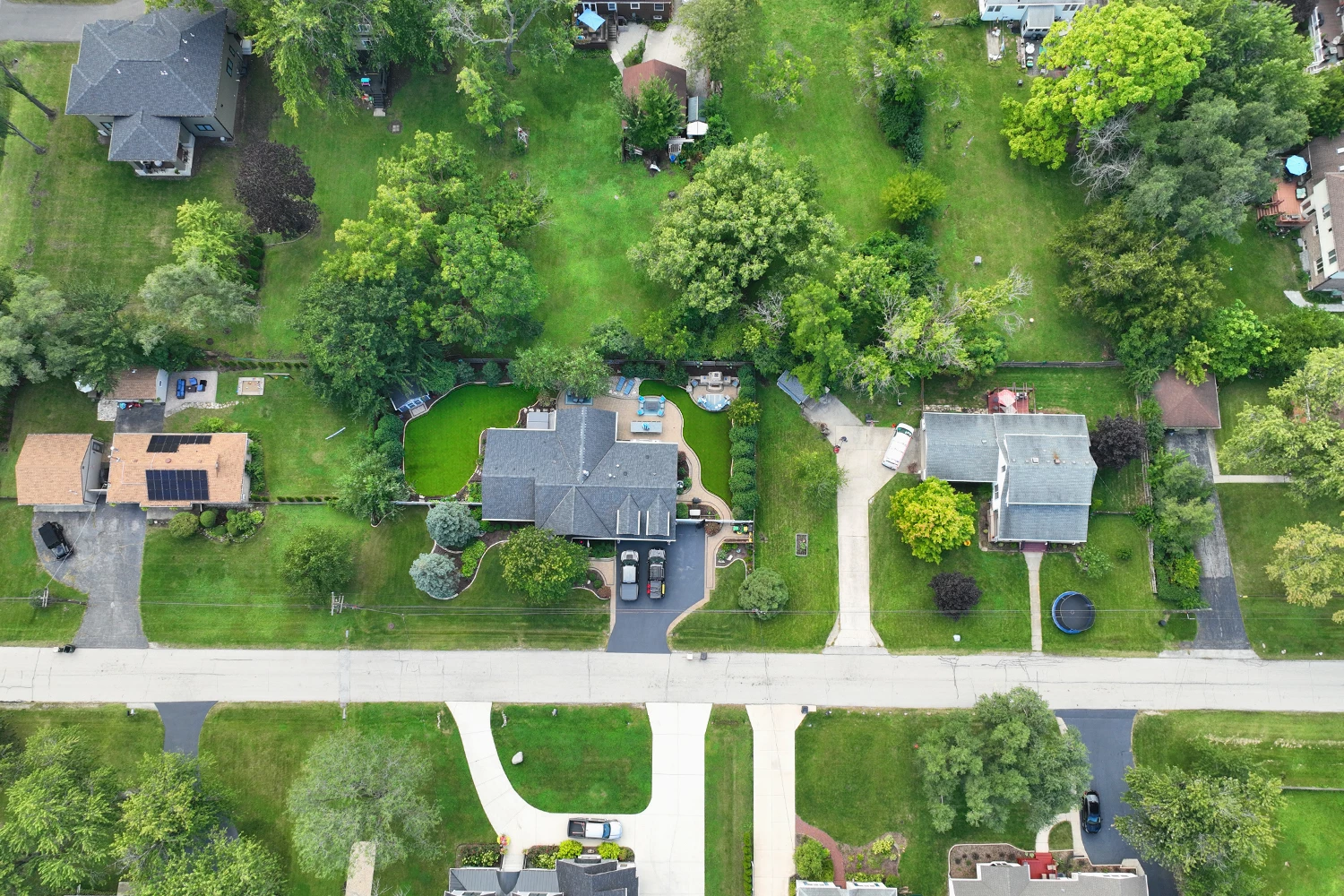 SYNAUGUSTINE X47 Expertise: Synlawn Chicago's proficiency in installing SYNAUGUSTINE X47 synthetic turf was evident, harmonizing form and function in challenging terrain.
Dog-Friendly Oasis: The installation catered to the unique needs of a dog boarding school for large dogs, creating a spacious and comfortable outdoor environment for both play and relaxation.
Complex Topography:

Synlawn Chicago tackled the yard's curves and slopes, leveraging their expertise to craft a visually striking and functional space.

Multi-Functional Design:

The two distinct turf areas served various purposes, offering room for dogs to frolic and residents to enjoy leisure time.

Suburban Residential Appeal:

The project blended seamlessly with the suburban surroundings, enhancing the overall aesthetics and functionality of the residential property.
Products used in this poject:
Dog-Centric Space: TurfTranquil Estate provides a secure and inviting area for large dogs, ensuring they have ample space to play and exercise.
Challenging Terrain Mastery: Synlawn Chicago's expert installation overcame challenging topography, turning it into a visually appealing and practical outdoor space.
Enhanced Residential Living: The SYNAUGUSTINE X47 synthetic turf installation enhanced the homeowners' quality of life, offering a beautiful, low-maintenance backyard retreat.
Tailored Functionality: The two distinct turf areas provide versatility, accommodating the unique needs of both the dog boarding school and the residential property.
Stunning Aesthetic: The installation seamlessly blends with the suburban landscape, creating an attractive and inviting space for both dogs and residents.
Synlawn Chicago's expertise shone brightly in the TurfTranquil Estate project, where they transformed a challenging suburban backyard into a dog-friendly haven and residential retreat. With SYNAUGUSTINE X47 synthetic turf, the installation showcased both functionality and aesthetics, catering to the specific needs of very large dogs while enhancing the overall appeal of the residential property. This project solidifies Synlawn Chicago's reputation as leaders in crafting customized outdoor environments that harmonize with their surroundings.