Synlawn Chicago, a renowned expert in synthetic turf solutions, embarked on a prestigious project named the "Urban Pet Relieve Oasis." This project, located atop a luxury building in the vibrant West Town neighborhood of Chicago, aimed to create a unique pet relieve area with breathtaking city views. Covering an area of 2,138 square feet, this ambitious installation featured Pet Platinum synthetic turf. Notably, the installation posed unique challenges, including the craning of all materials and the removal of existing turf using specialized equipment.
Name: Urban Pet Relieve Oasis
Size: 2,100 SF
Completed: 2023
Products: Pet Platinum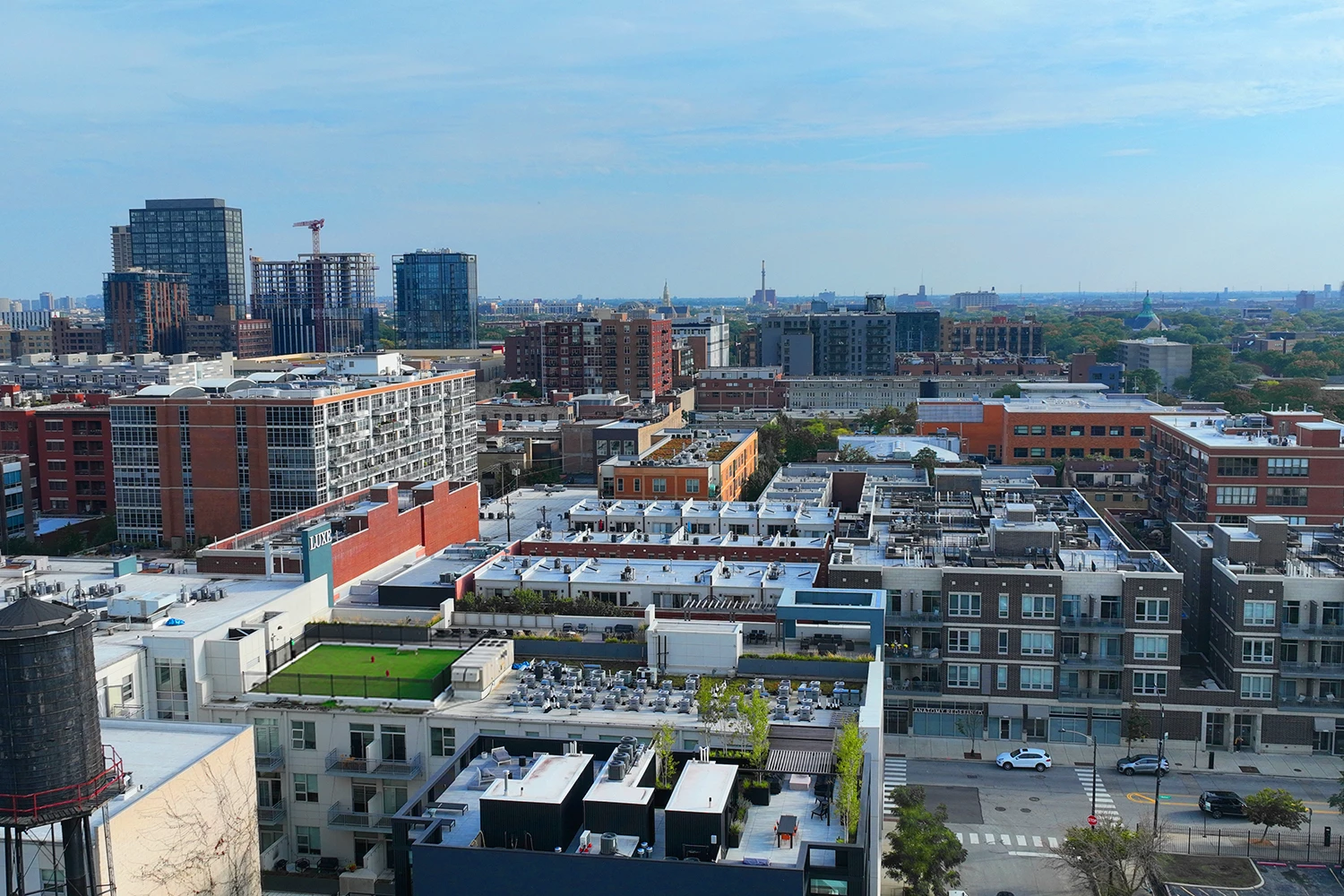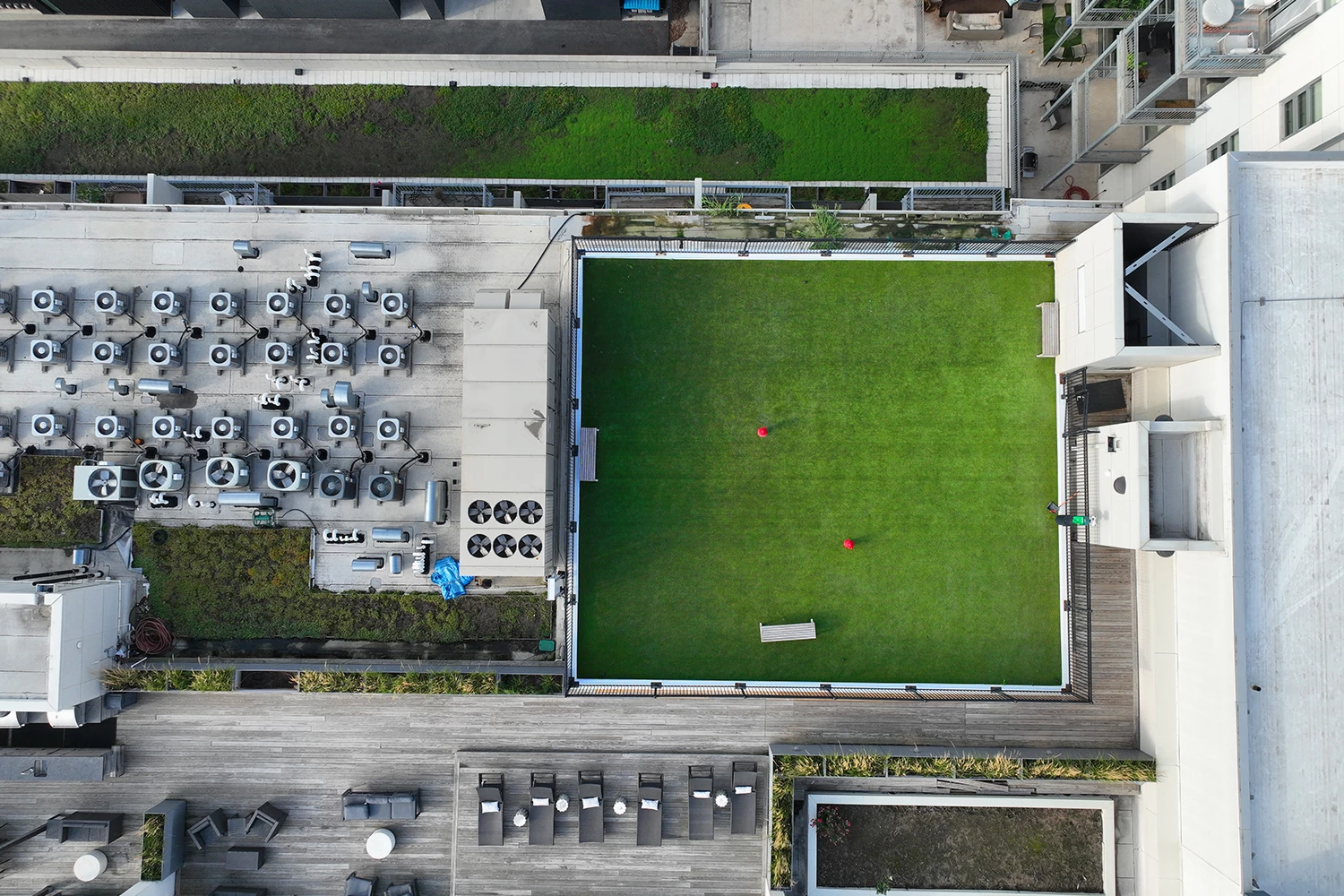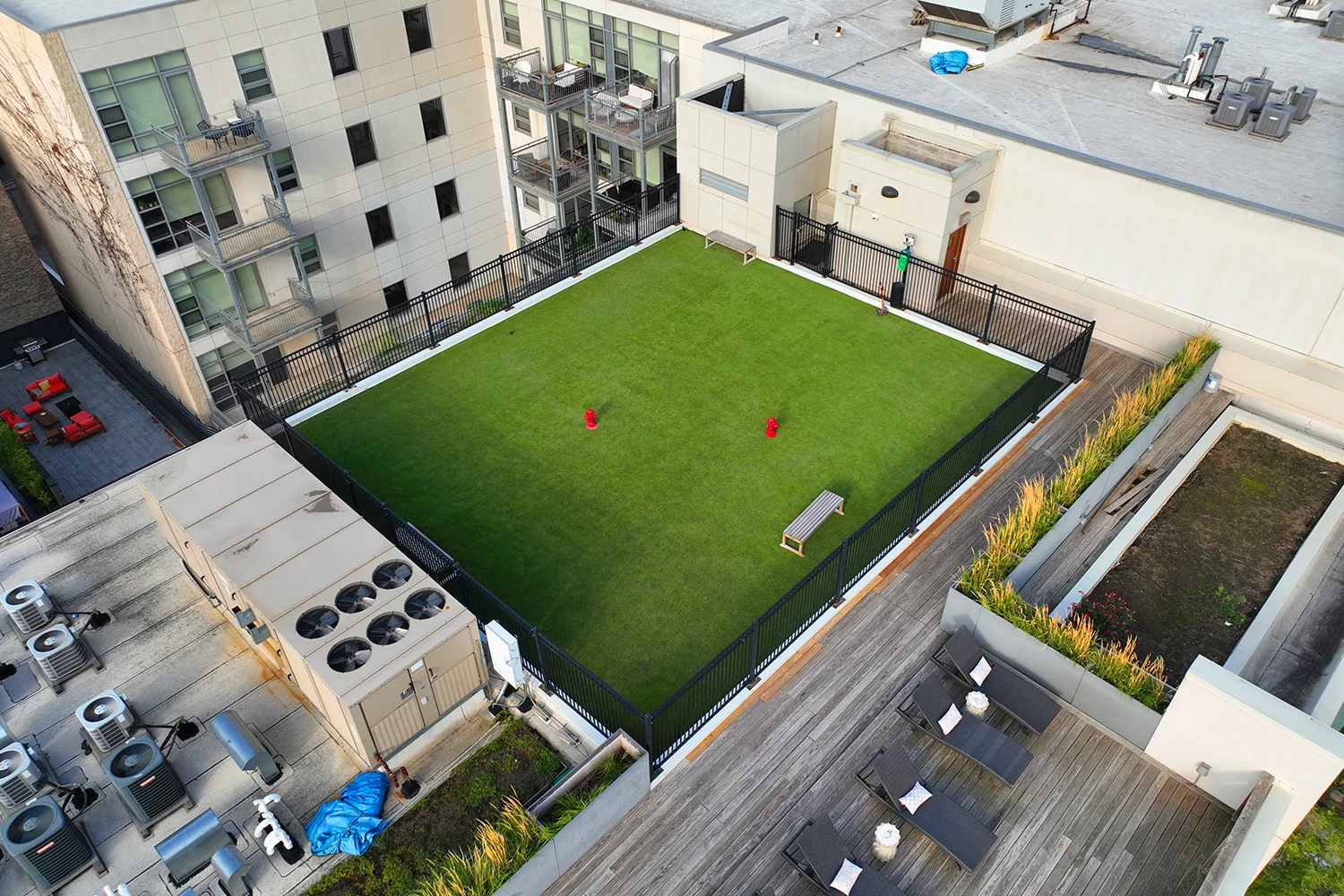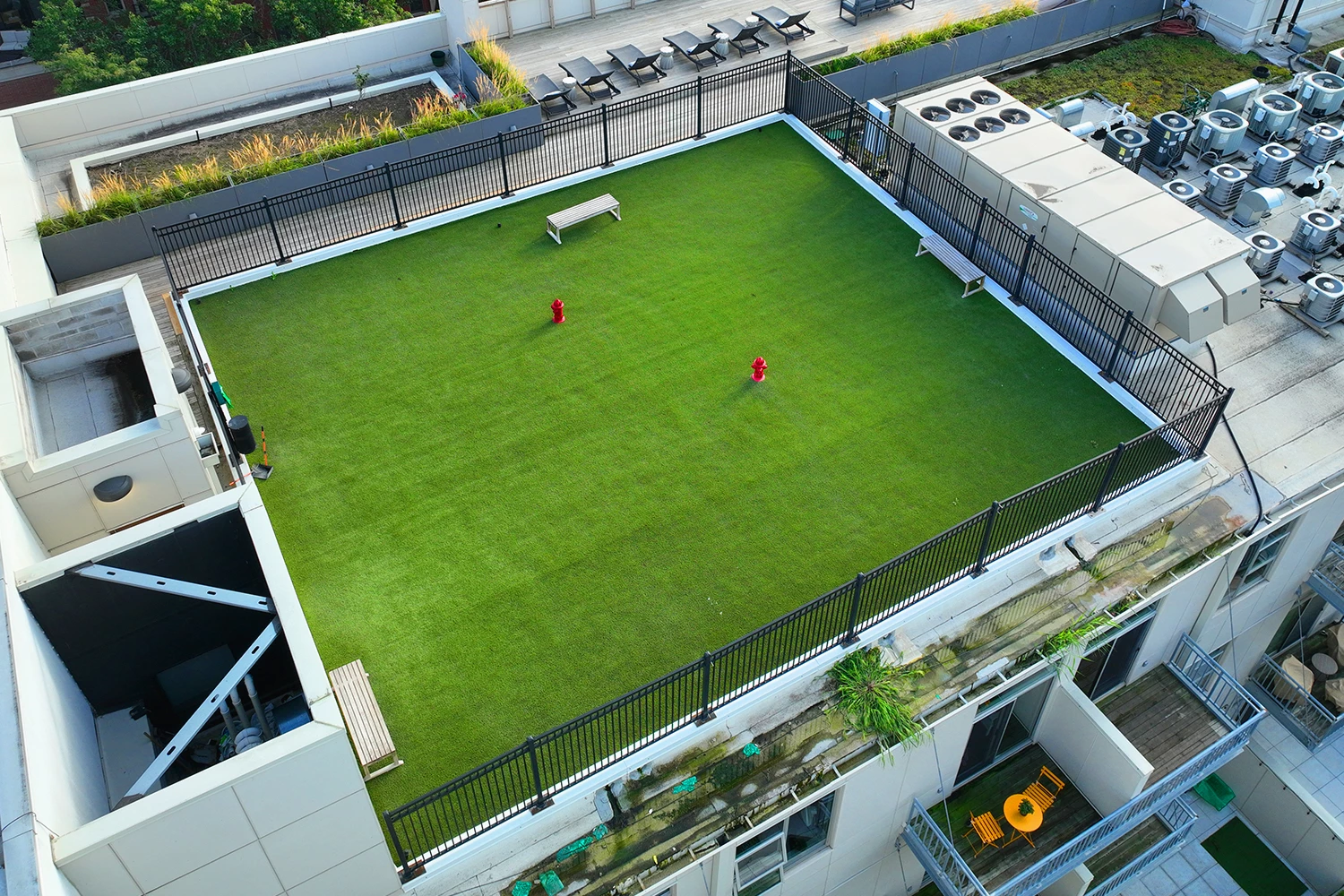 Pet Platinum Expertise: Synlawn Chicago demonstrated its mastery in installing Pet Platinum synthetic turf, offering a pet-friendly, aesthetically pleasing, and low-maintenance solution.

Luxurious Urban Setting: Situated on the 6th floor of a luxury apartment building, the project offered residents and their pets an exclusive outdoor oasis with panoramic city views.

Technical Precision: The project required meticulous planning, including craning all materials to the rooftop and the safe removal of existing turf by crane, showcasing Synlawn Chicago's technical prowess.

Breathtaking Views: The installation was strategically designed to maximize the stunning cityscape views, providing a serene backdrop for pet owners and their furry companions.

Pet-Focused Design: The pet relieve area was thoughtfully tailored to cater to the needs of residents and their pets, offering a clean, safe, and comfortable space.
Products used in this poject:
Unique Pet-Friendly Space: The Urban Pet Relieve Oasis provides residents with an exceptional space to allow their pets to relieve themselves while enjoying the scenic city vista.
Luxury in the Sky: The rooftop installation adds a touch of luxury to the apartment building, enhancing the overall residential experience for pet owners.
Technical Excellence: Synlawn Chicago's expertise in handling complex logistics ensured a seamless installation process and minimal disruption to residents.
Aesthetic Beauty: The Pet Platinum synthetic turf elevates the rooftop, creating an aesthetically pleasing environment that complements the urban landscape.
Enhanced Pet Comfort: Pets benefit from a safe and comfortable area to relieve themselves, promoting well-being and convenience for residents.
Synlawn Chicago's execution of the "Urban Pet Relieve Oasis" project on the rooftop of a luxury building in West Town, Chicago, exemplified their expertise in synthetic turf installations. With the use of Pet Platinum synthetic turf, the installation created a luxurious and pet-friendly space with breathtaking city views. The project's unique challenges, including material craning and turf removal, showcased Synlawn Chicago's technical precision, solidifying their reputation as leaders in crafting customized outdoor environments in urban settings.