Synlawn Chicago, a trusted name in synthetic turf solutions, embarked on the ambitious "Urban Tee Top Haven" project, set atop a residential building in the heart of Chicago. This transformative project spanned 1,586 square feet and featured a combination of SYNAUGUSTINE X47 and PRECISION PUTT synthetic turf products. The rooftop design seamlessly integrated synthetic turf with a private putting green, offering residents an exclusive outdoor oasis with stunning city views.
Name: Urban Tee Top Haven
Size: 1,586 SF
Completed: 2023
Products: SYNAUGUSTINE X47, PRECISION PUTT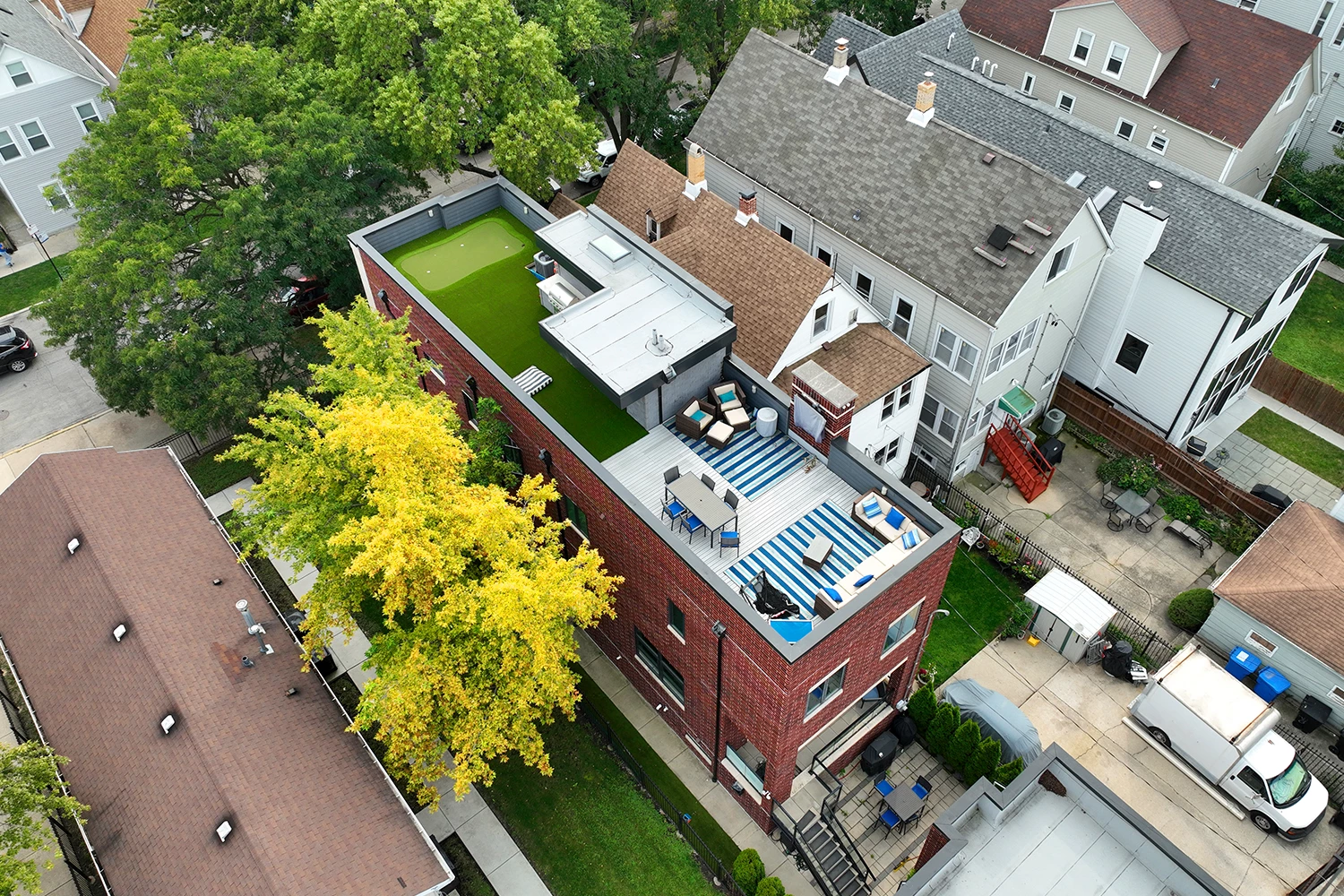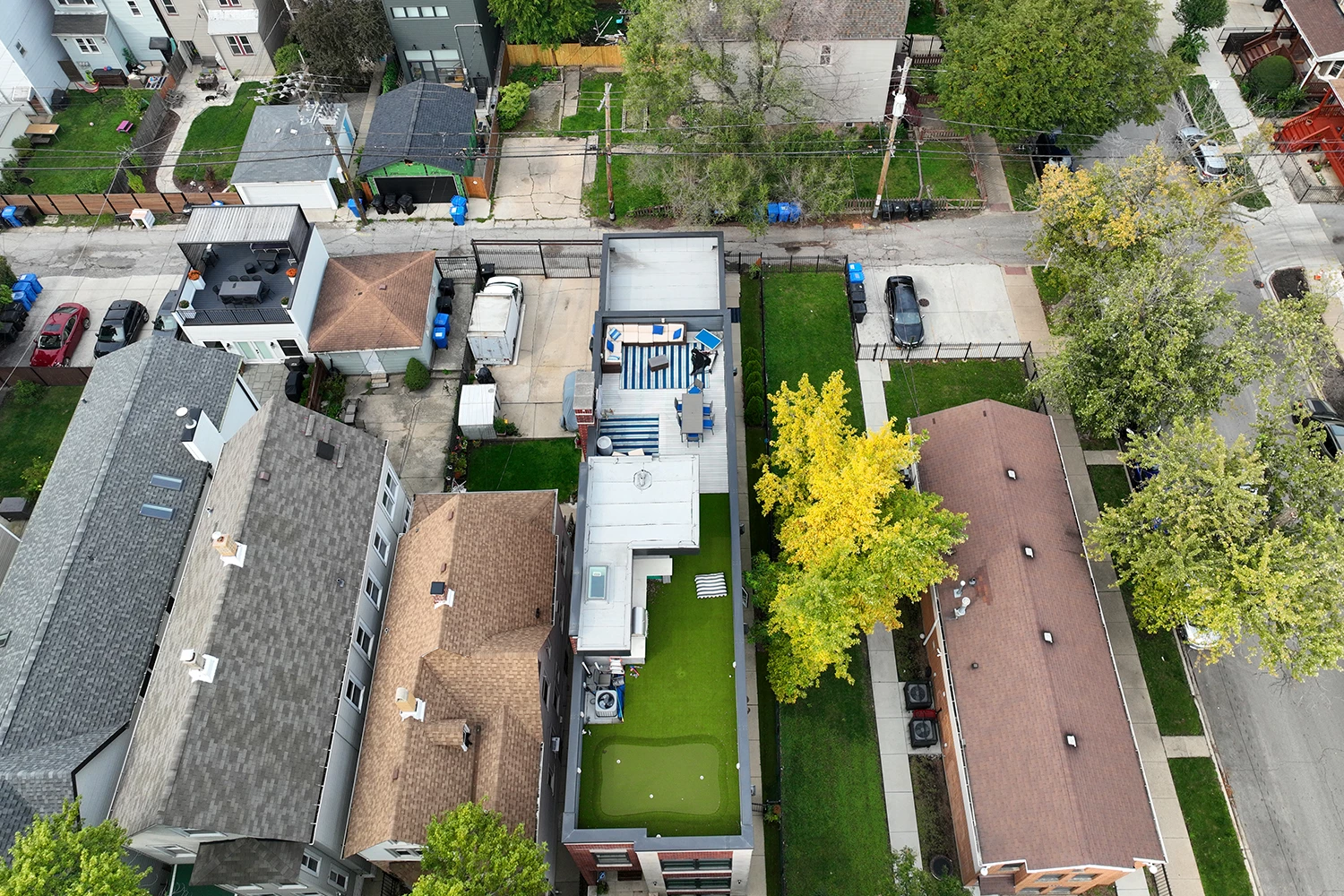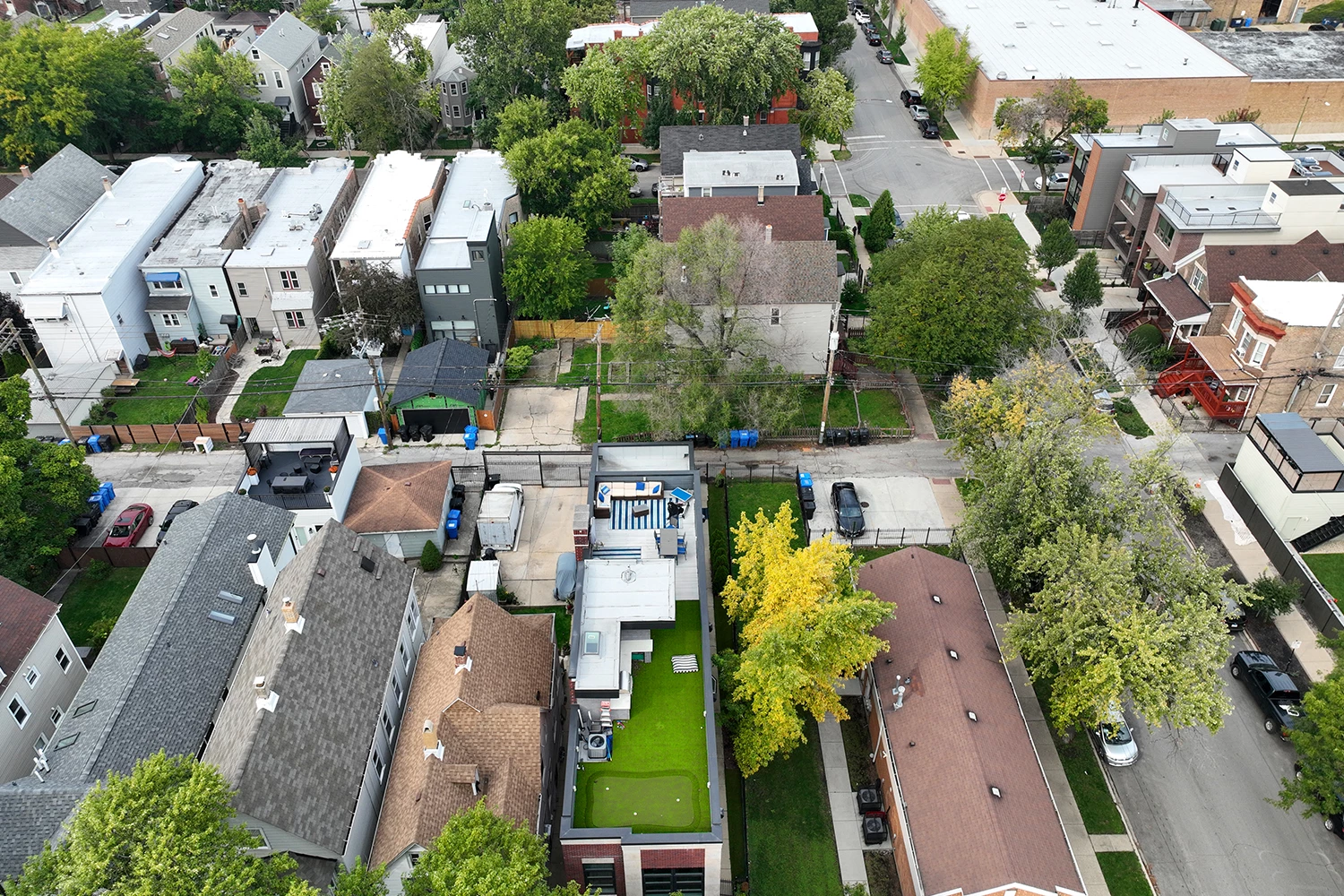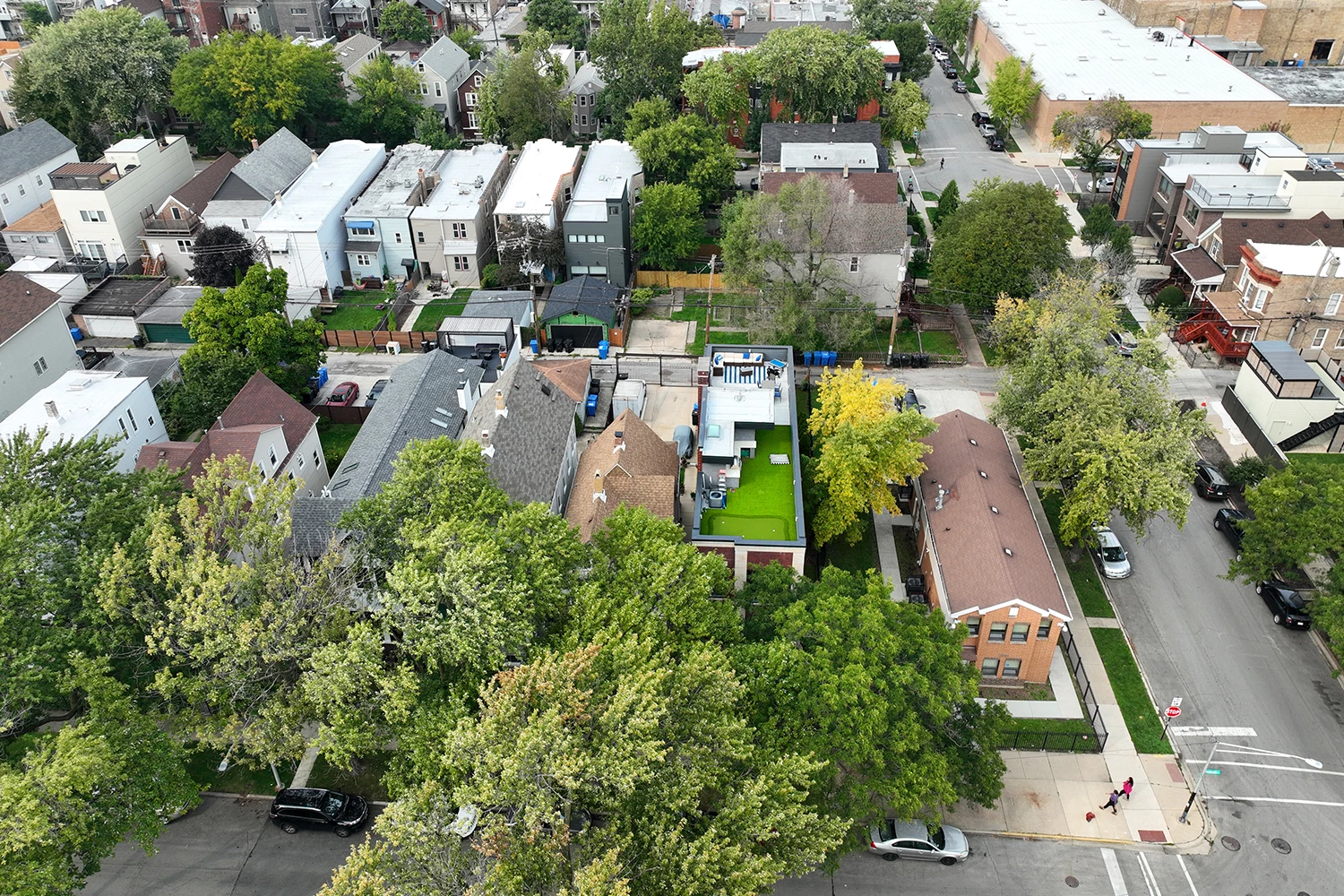 SYNAUGUSTINE X47 & PRECISION PUTT: Synlawn Chicago showcased its expertise in installing a dynamic duo of synthetic turf products, SYNAUGUSTINE X47 for general use and PRECISION PUTT for golf enthusiasts.

Rooftop Oasis: The project's rooftop location provided residents with a private urban retreat, ideal for relaxation, recreation, and honing their putting skills.

Spectacular City Views: The rooftop design was strategically planned to maximize the breathtaking views of the city skyline, creating a serene backdrop for residents' leisure and golfing activities.

Versatile Recreation: The integration of SYNAUGUSTINE X47 and PRECISION PUTT offered versatility, catering to a wide range of outdoor activities and golf practice
Products used in this poject:
Exclusive Rooftop Retreat: Urban Tee Top Haven transformed the residential building's rooftop into an exclusive escape, providing residents with a serene oasis in the midst of the city.
Unparalleled Views: The rooftop's excellent city views added a touch of luxury to residents' everyday life, creating a sense of tranquility amidst the urban hustle and bustle.
Versatile Recreation: The project catered to residents' diverse interests, offering space for relaxation, outdoor gatherings, and golf practice, all within the convenience of their rooftop.
Golf Enthusiast's Dream: The private putting green made PRECISION PUTT synthetic turf a golfer's paradise, allowing residents to work on their putting skills without leaving home.
Synlawn Chicago's completion of the "Urban Tee Top Haven" project showcased their expertise in synthetic turf installation. By seamlessly integrating SYNAUGUSTINE X47 and PRECISION PUTT synthetic turf products, the rooftop was transformed into an exclusive urban retreat. The exceptional city views, combined with versatile recreational opportunities, provided residents with an unparalleled rooftop haven. This project underscored Synlawn Chicago's commitment to crafting customized and luxurious outdoor environments that harmonize with the cityscape and cater to residents' diverse interests.