Synlawn Chicago, a distinguished expert in synthetic turf solutions, embarked on a remarkable project to install artificial grass at the main entrance of the famed Sox Stadium in Chicago. The objective was to create an inviting and versatile outdoor space that spans an impressive 12,000 square feet. This innovative transformation aimed to elevate the stadium's ambiance and functionality by offering a comfortable, cushioned area for outdoor activities, notably during lively tailgating parties on game days. The synthetic turf was thoughtfully positioned atop a foam underlayment, meticulously selected to provide both added cushioning and the tactile experience of real grass underfoot.
White Sox Stadium - Guaranteed Rate Field
12,000 SF
Completed 2023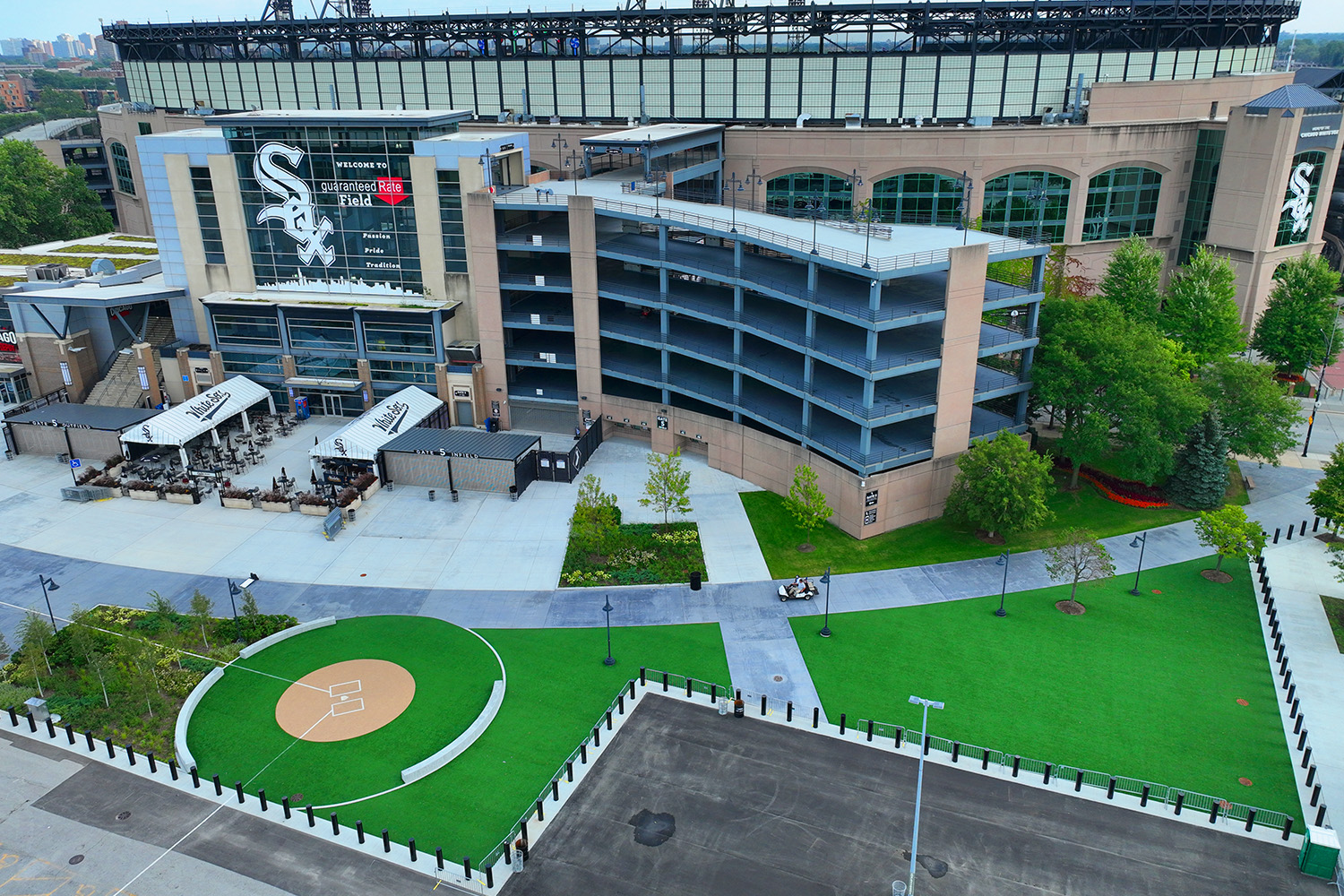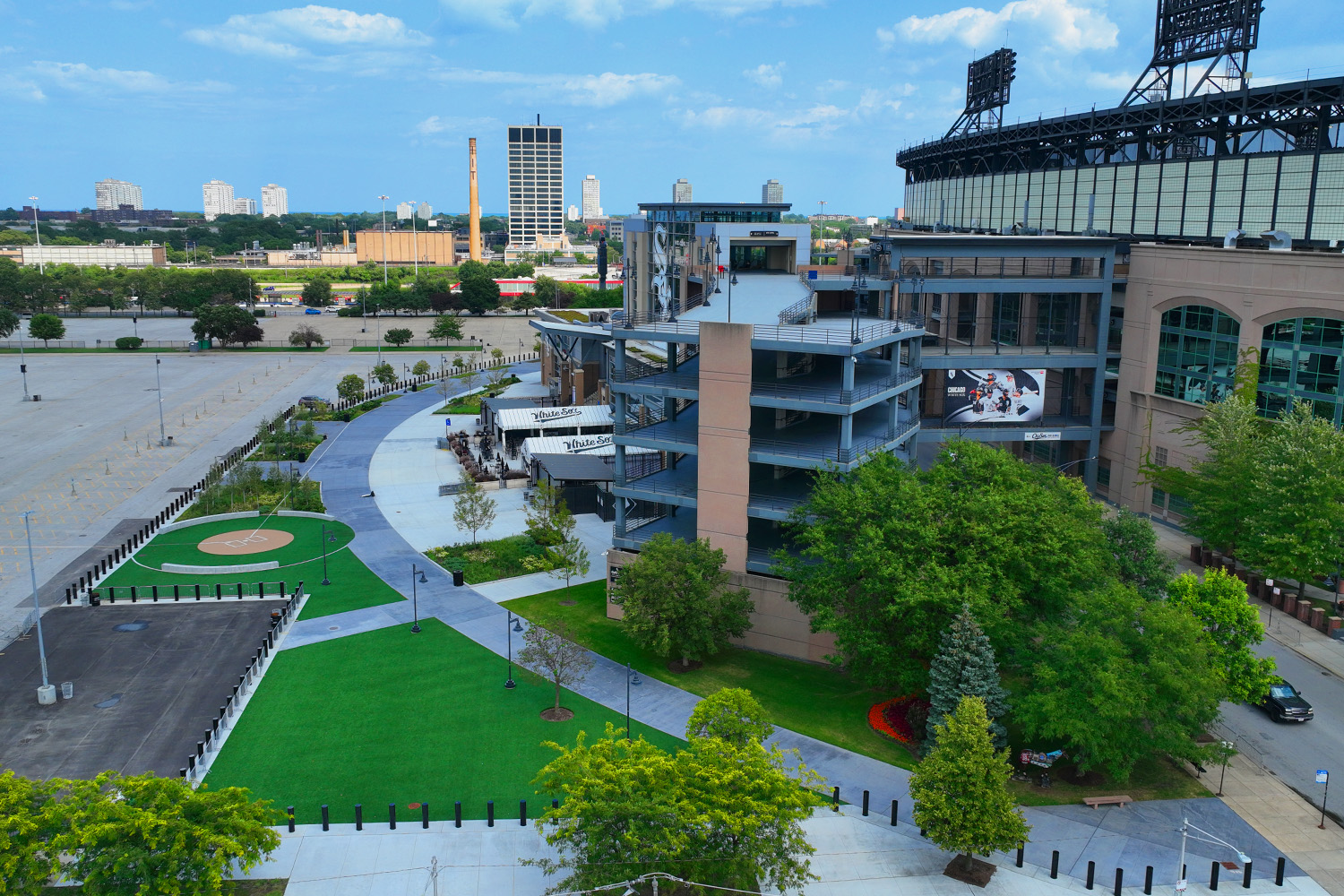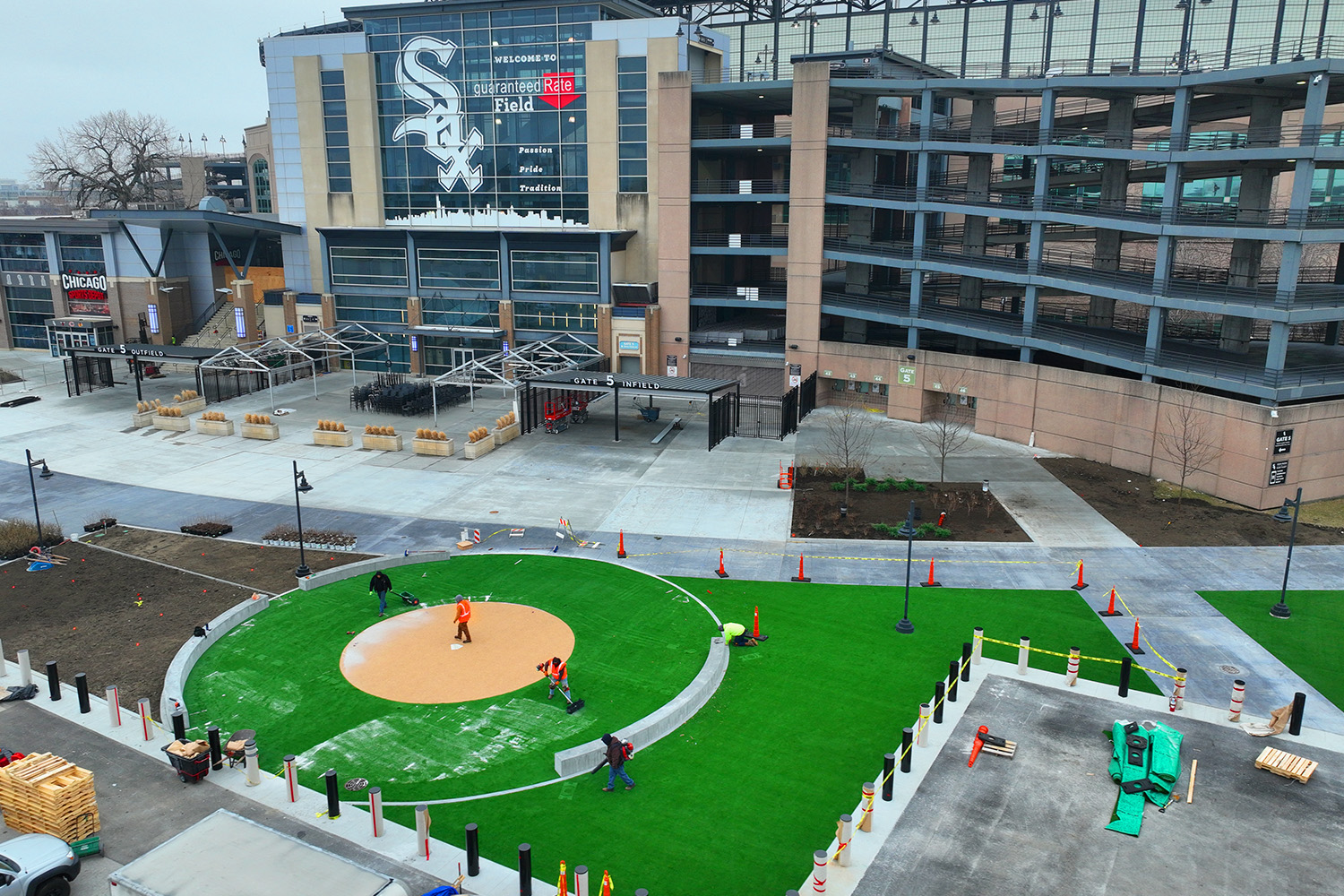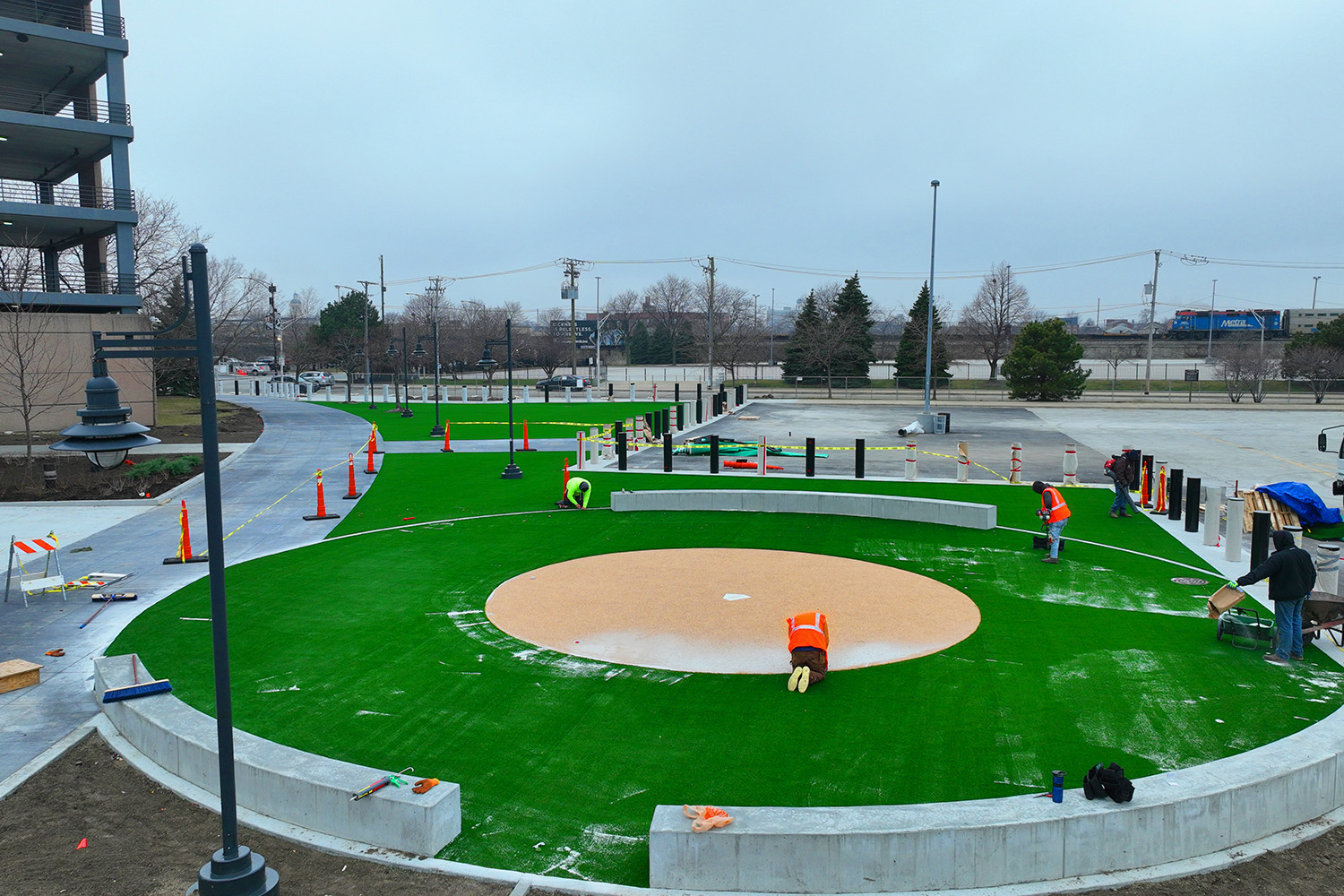 Synlawn Chicago's Expertise: Renowned for their mastery in synthetic turf installation, Synlawn Chicago was entrusted with enhancing the main entrance of the Sox Stadium, blending aesthetics with practicality.

Sublime Synthetic Turf: Synlawn Chicago provided premium artificial grass that seamlessly emulated the appearance and texture of natural grass, contributing to the stadium's inviting atmosphere.

Foam Underlayment Comfort: The synthetic turf was meticulously placed on a foam underlayment, offering an additional layer of cushioning for visitors. This underlayment was chosen not only for its comfort but also to replicate the sensation of walking on real grass.

Versatile Outdoor Activities: The installation covered a substantial area, allowing for a multitude of outdoor activities. The expansive 12,000 square feet of synthetic turf became a hub of energy, particularly during tailgating parties on game days.

Enhanced Game Day Experience: The transformed entrance offered an elevated experience for fans and visitors, providing a comfortable and engaging outdoor space to gather and celebrate before heading into the stadium.
Stunning Stadium Entrance: Synlawn Chicago's installation of synthetic turf elevated the visual appeal of the Sox Stadium's main entrance, creating an enticing welcome for attendees.

Luxurious Comfort: The foam underlayment added an element of luxury, enabling visitors to experience a cushioned surface reminiscent of real grass, enhancing their overall experience.

Multi-Functional Space: The expansive synthetic turf area accommodated a diverse range of activities, from pre-game celebrations to post-game gatherings, making it an integral part of the fan experience.

Game Day Excitement: The synthetic turf installation heightened the excitement of game days, providing fans with a designated space to socialize, enjoy refreshments, and build camaraderie.

Memorable Impressions: The inviting entrance left a lasting impression on visitors, contributing to the sense of community and unity that sports events foster.
Synlawn Chicago's collaboration with the Sox Stadium resulted in a transformative installation that redefined the stadium entrance. With premium synthetic grass laid on a foam underlayment, the area became an oasis of comfort and activity, enhancing the overall fan experience. Synlawn Chicago's commitment to creating spaces that merge aesthetics with functionality was showcased through this innovative project, solidifying their reputation as leaders in the synthetic turf industry.