Installing synthetic lawns is highly beneficial for the environment because of the drastic reduction in water usage. Artificial grass used in landscaping is low-maintenance and requires the minimum of time and resources for upkeep. Home and commercial property owners go for synthetic grass not just in their yards and outdoor spaces, but also as an essential part of indoor decor. The blades are resistant to weather and harsh UV rays making them long-lasting and looking fresh and vibrant with just a hosing down. As a rule, your artificial lawn should last for at least 10 to 15 years. After this time, you might see signs that the turf needs replacing.
Is Your Lawn Taking on a Grey-Green Appearance?

Artificial turf is crafted using recycled materials with a special feature - the blades have built-in UV blockers. This feature ensures that the grass maintains its bright green look even after being exposed to sunshine. However, continual wear and tear and the onslaught of weather conditions can result in the grass looking wilted and tired. When you notice the blades fading to a grey-green coloring, you'll know it's time to get it replaced.
Despite artificial grass's availability in a number of colors and textures, the exact same shades may not be available 15 years down the line. Replacing the entire lawn could be a better option instead of getting just the faded patches removed.
Have You Noticed Loosening Inlays, Seams, and Lines?

Synthetic grass is typically installed in rolls with seams glued together, holding each section in place. Over time, the adhesive could loosen and wear down. If you see the panels pulling away with the seams weakening and coming undone, it's time to call in the experts for an inspection. Prevent trip and fall hazards by getting repairs and replacements done right away.
Is There Infill Migration?

Infill granules may shift outside the boundaries or bunch together in places. This migration typically occurs in locations where there is heavy rain or snow melting on a sloped surface. Or, in school yards, playgrounds, or sports fields where athletes perform and events are organized regularly. If the lawn seems to be settling in places with dips in the appearance, that could indicate a loss of infill.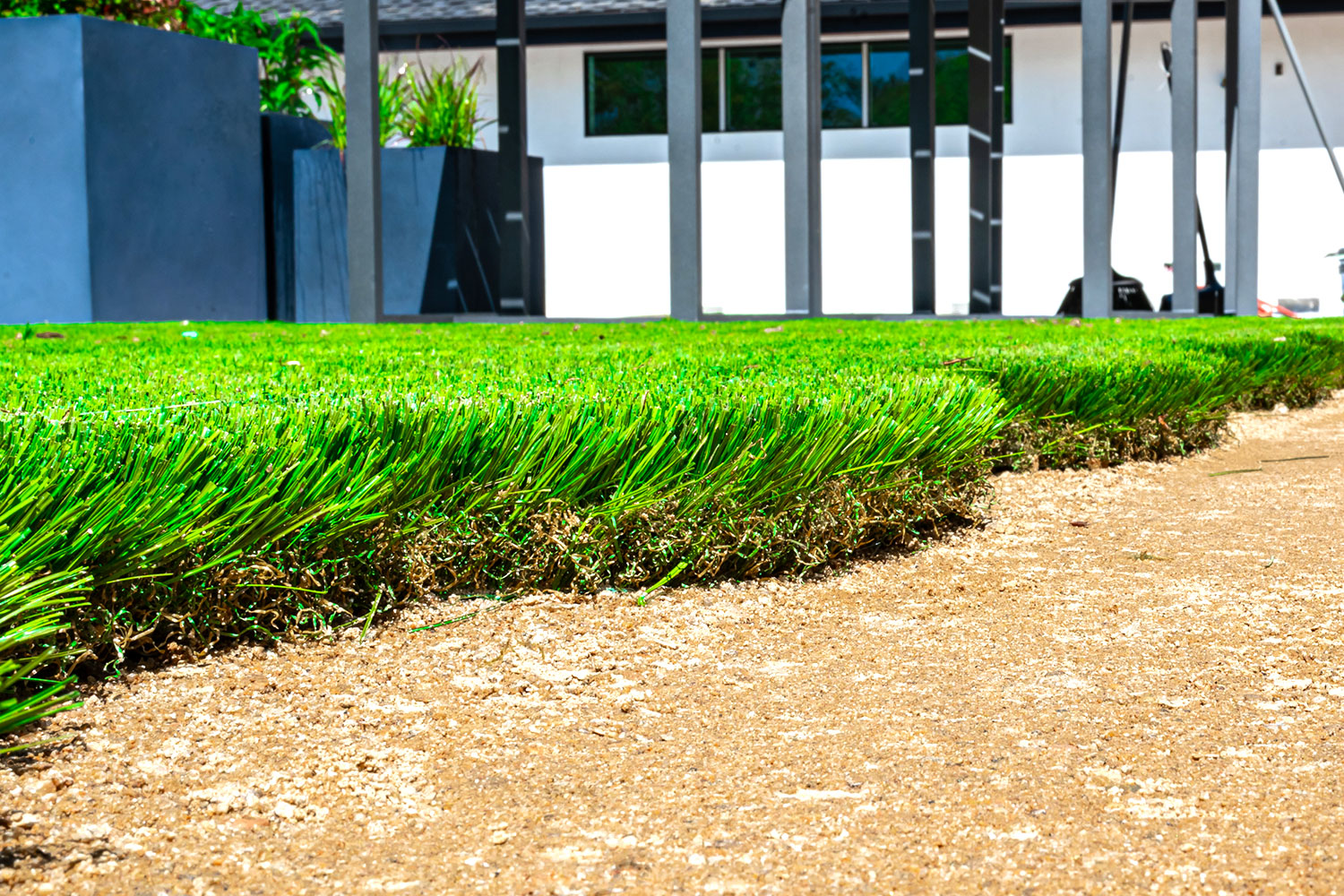 Do You See Staining, Odors, and the Formation of Mold?

Although artificial grass is safe for your pets and kids to play, keep in mind that unlike natural grass, it does not have microbes that assimilate organic matter and break it down. You may take exceptional care by cleaning up after your pet and hosing down liquid waste. Using enzymes will also wash away the organic material. However, you should be prepared for wind-blown dust, dirt, and leaves. Bird droppings and small animals leaving you gifts are also a real possibility. You might end up with stains, the odor of animal urine. Getting the artificial turf replaced could be a good solution to get rid of the problems.
Is There Damage from Accidents?

Synthetic turf is designed to resist weather conditions and last you for a long time. But, the blades can get damaged because of accidents and unexpected situations. Like, for instance, melting or charring because of the embers from a bonfire or barbecue. A fire in the house or neighboring structures could also singe the lawn. Further, if the grass does not respond to brushing with a plastic rake and has a matted look, you might want to consider getting it changed.
Do You Wish to Enhance the Curb Appeal of Your Home?

Many homeowners intending to sell their property may choose to install a new lawn to enhance the curb appeal of their home and get better value for it. Your realtor will advise you to improve the appearance of the property by putting down a synthetic lawn that looks green and well-maintained.
If you've been living in the house for some time, and the grass looks old and weathered, replacing it could ensure that you attract interested buyers. A new synthetic lawn could cost you anywhere from $5 to $20 per square foot and lasts for at least 10 to 15 years. Assuming that an average lawn covers around 1,800 square feet, the new owners can look at savings of around 99,000 gallons of water that translate into $500 a year.
Damage, wear and tear, and weeds aside, you might want to get your synthetic lawn replaced simply for the exciting range of new colors and textures now available at SYNLawn. Whatever may be your reasons, now is the perfect time for a lawn makeover. Ready to find out some more?
Short and Sweet Headlines are Best!