Adding greenery as a decorative element to your interior or outdoor spaces is increasingly becoming a popular choice with architects and designers. Decorative plants, vines, and flowers add a pop of color and instant appeal to the spaces. However, maintaining this element can be challenging. Natural plants need soil to grow along with sunshine, water, fertilizing, and upkeep. They also take time to grow. What if you could infuse this delightful concept instantly and without the need for extensive maintenance? That's actually possible with artificial green walls.
What Exactly is an Artificial Green Wall?
To answer your next question, an artificial green wall is a selection of plants installed on interlocking panes with fake plants. You can set up the wall in any location without worrying about caring for them or the risk of causing allergies to the residents or visitors. As long as you choose high-grade plants, you can expect that they'll look life-like and natural without attracting bugs or adding unpleasant odors and moisture. Of course, the best positive is their psychological effects, and the fact being close to nature eliminates stress and lends tranquility. Our designers at SYNLawn Chicago will help you with ideas that align with the overall decor of your interiors and exteriors and space constraints. Read ahead for some of the elements to take into consideration.
Where Would You Install Synthetic Walls?
Indoor Walls
You can use synthetic walls to liven up any decor. For instance, if you're looking to offset brick walls or a concrete facade, adding greenery has a better visual impact. If you're decorating large spaces like the reception area of a hotel, you could consider covering an entire wall from floor to ceiling. Alternatively, you can use decorative plants to cover up a section of the wall to highlight a specific area, such as creating a collage interspersed with textured wall panels or fancy wall tiles. Covering up an unsightly utility section without interfering with its functionality can also be done with artificial greenery.

Patios and Decks
The key requirement for modern-day decks and patios is privacy. With more families opting to develop their outdoor spaces as extensions of their homes, they need seclusion without taking away from the appeal of spending time in the fresh air and sunshine. You can add artificial green walls without restricting the views or endangering the health and safety of your kids and pets. Synthetic plants are free of allergens, and they're affixed firmly into the backing, making it impossible to dislodge them.

Dividing Up Rooms
When you're looking for ideas to segregate living and dining areas in your home or set up a home office, consider adding a low screen with plants that won't make the spaces look constricted. Consider using a shelf unit to place small planters with a variety of ferns and leafy plants to split the room. You'll allow light to float around the room while lending an open, welcoming ambiance. If you would prefer taller plants, use rectangular boxes placed on the floor.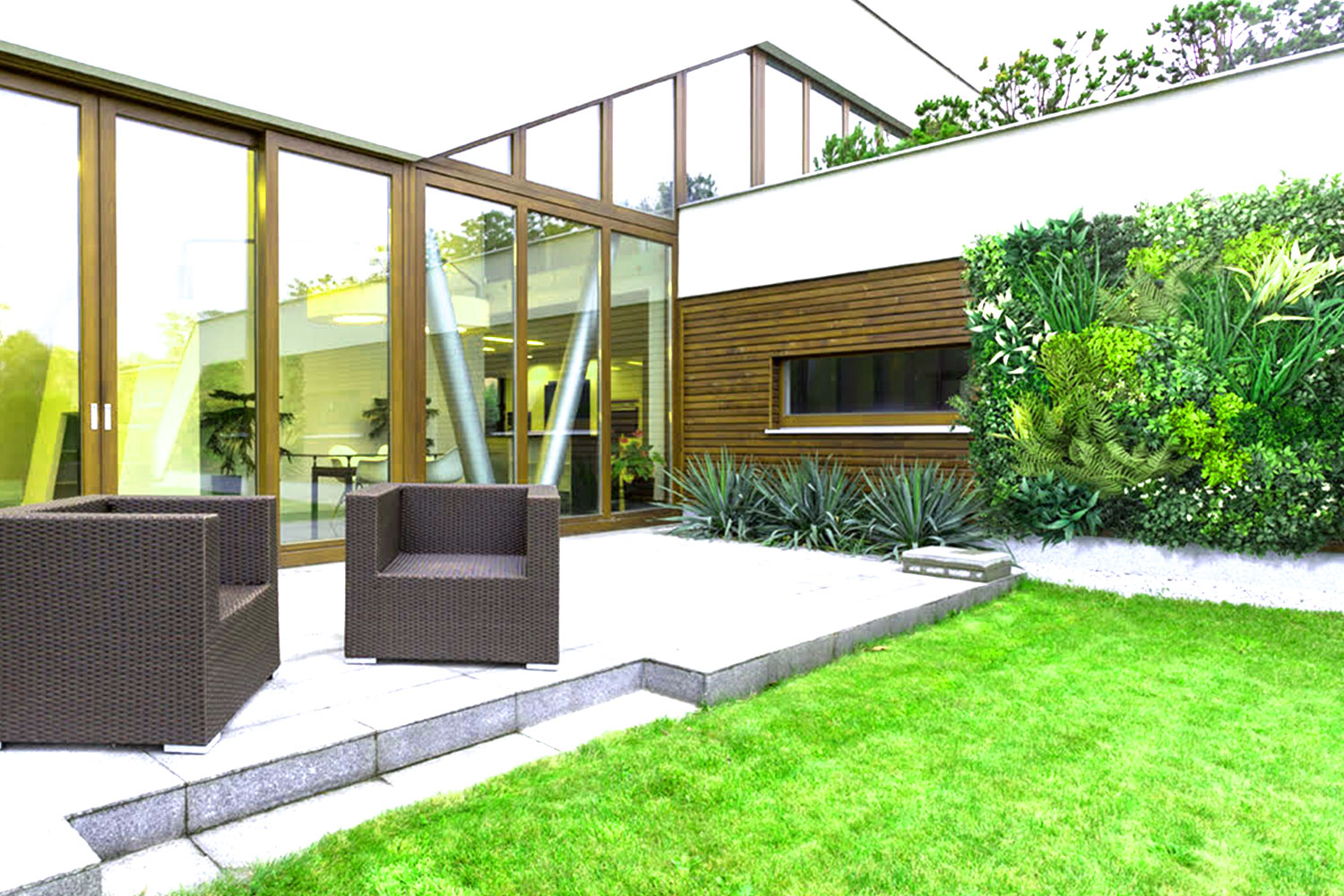 Artificial Plants Can be Uninstalled and Moved When Needed
Possibly the best feature of artificial green walls is their incredible versatility. You can choose plants in colors and sizes that match the decor. Choose a blend of different kinds in a single panel or a collection of panels with a variety of plants arranged tastefully. The frames of the plant panels are screwed into place making it possible to take them down and move them to a new location. That's another great reason to invest in artificial green walls. You can use them to liven up your rented apartments also.
Looking for More Reasons to Get Artificial Green Walls?
Maintenance and durability aside, there are several other reasons to get synthetic greenery for your residential or commercial spaces. Most importantly, if you live in a place that gets only a few hours of sunshine and warmth, it's hard for natural plants to grow. Installing artificial plants would be a more practical choice. Once installed, your new garden won't need additional investment like pesticides, fertilizers, and time for watering, pruning, and trimming.
At SYNLawn, we have a whole bunch of ideas for livening up your interiors and exteriors with artificial green walls. Give us a call and we'll create customized design elements to suit your decor.
Short and Sweet Headlines are Best!