Contemporary gymnasiums are not just places where athletes work out, but it's a carefully designed space adapted to the needs of high-end training. Clients no longer visit only to exercise on a treadmill or elliptical machine, but it's also about the entire workout experience with expert personal trainers on board. If you own a fitness center, you'll incorporate various elements, such as perfect lighting, a suitably temperature-controlled environment, and the ideal flooring option that provides adequate traction and impact-absorbency to minimize injuries. Most commercial centers now rely on artificial turf that provides all these benefits and more. Here's a quick look at what makes synthetic turf the preferred choice of flooring for commercial fitness facilities.
You'll Install Synthetic Grass Specifically Designed for Working Out
Synthetic grass for indoor gyms is specifically designed for high-intensity workouts. The blades are shorter and include a layer of padding that absorbs impact and effectively minimizes the shock to the joints, thus reducing the risk of injuries. This feature can be particularly beneficial since most bodybuilders and athletes train using weights. Whatever the type of exercise regimens your clients follow, the versatility of synthetic turf forms the ideal base.
Further, athletes need more traction that only artificial turf can provide. When making sudden moves or complicated exercises, they need flooring that will eliminate the possibility of slipping, like on carpeting or rubber mats, or even a bare concrete floor or tiling. Most importantly, faux turf absorbs noise, which is a huge positive when heavy weights and other metallic equipment are handled in a closed space. The non-abrasive feature of soft nylon grass blades is an added benefit.
Maintaining Synthetic Turf is Convenient
Indoor artificial turf does not need infill unlike outdoor sports fields since there is no need for draining melting snow and rainwater. A quick vacuuming can deal with accidental spills and occasional full steam cleaning removes bacteria and sweat buildup.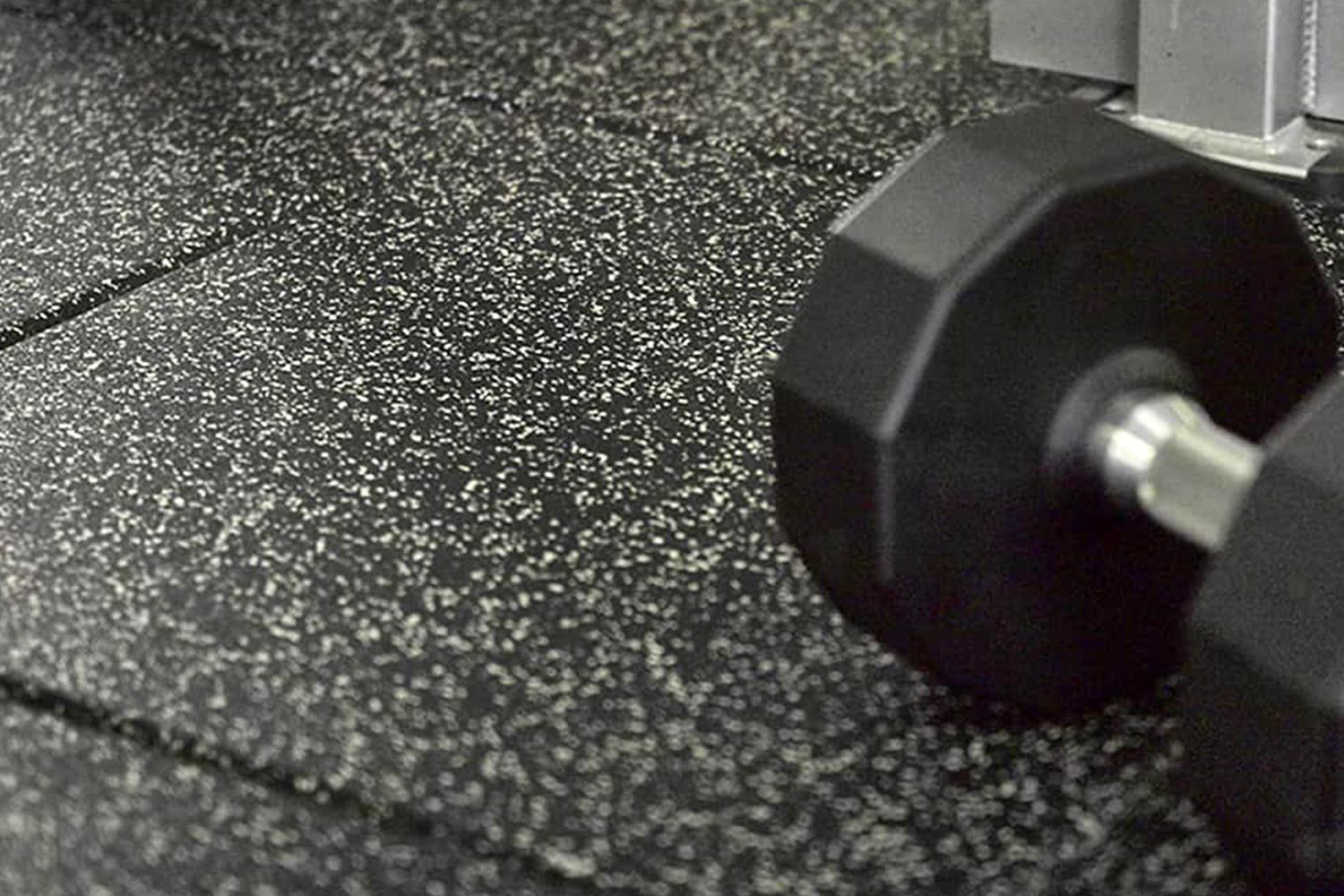 Quick and Fuss-Free Installation
Possibly the biggest advantage of synthetic grass is the ease of installation. You won't need to close down the facility for putting down the flooring. The entire project can be completed quickly within a few hours and in sections thanks to the experienced crew at SYNLawn. Once installed, it is ready for use right away, you can expect the flooring to last you for a longer time without the need for extensive maintenance. Gym owners now rely on faux turf as a durable and economical flooring option that has multiple positives which include warranties.
SYNLawn Products Are Equipment Friendly
Contemporary fitness centers have a wide range of innovative equipment that your clients might want to use. Take, for example, speed sleds or rowing machines, both of which are highly in demand since athletes using those can exercise multiple muscle groups for a high-intensity workout. Using these machines needs flooring like synthetic grass that permits unrestricted movement of speed, allowing athletes to train on them smoothly and freely.
Short and Sweet Headlines are Best!