Synlawn Chicago, a trusted expert in synthetic turf solutions, proudly presents the "City Park Promenade" project. Situated in a charming corner yard in Chicago, this transformative installation covered 1,400 square feet of space in front of a residential building. The location was strategically chosen, nestled in a very nice neighborhood next to a school, making it a focal point for all passing residents and neighbors. The project featured the installation of SYNBlue 949 synthetic turf, creating an inviting and low-maintenance space that harmonized with the neighborhood's ambiance.
Name: City Park Promenade
Size: 1,400 SF
Completed: 2023
Products: SYNBlue 949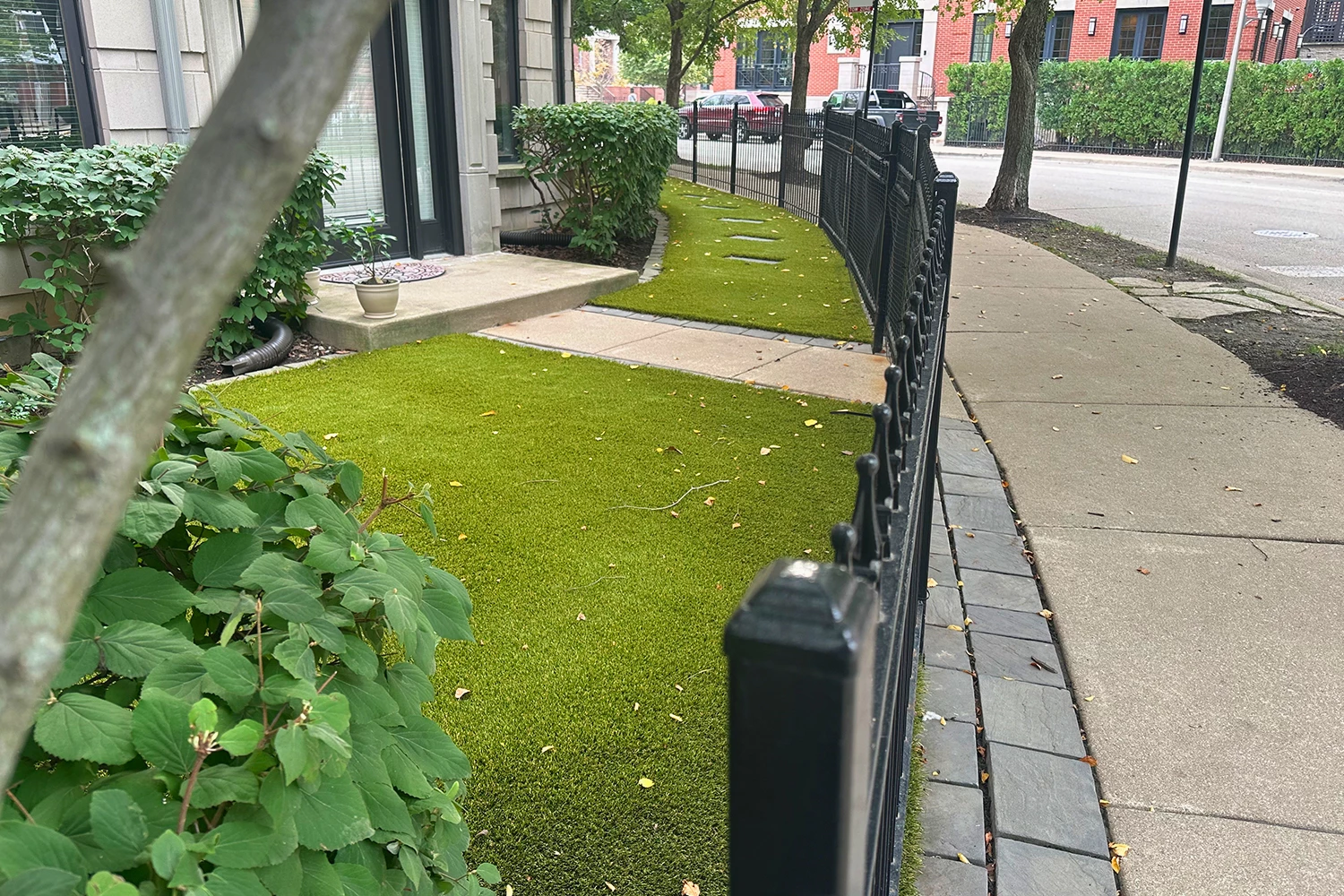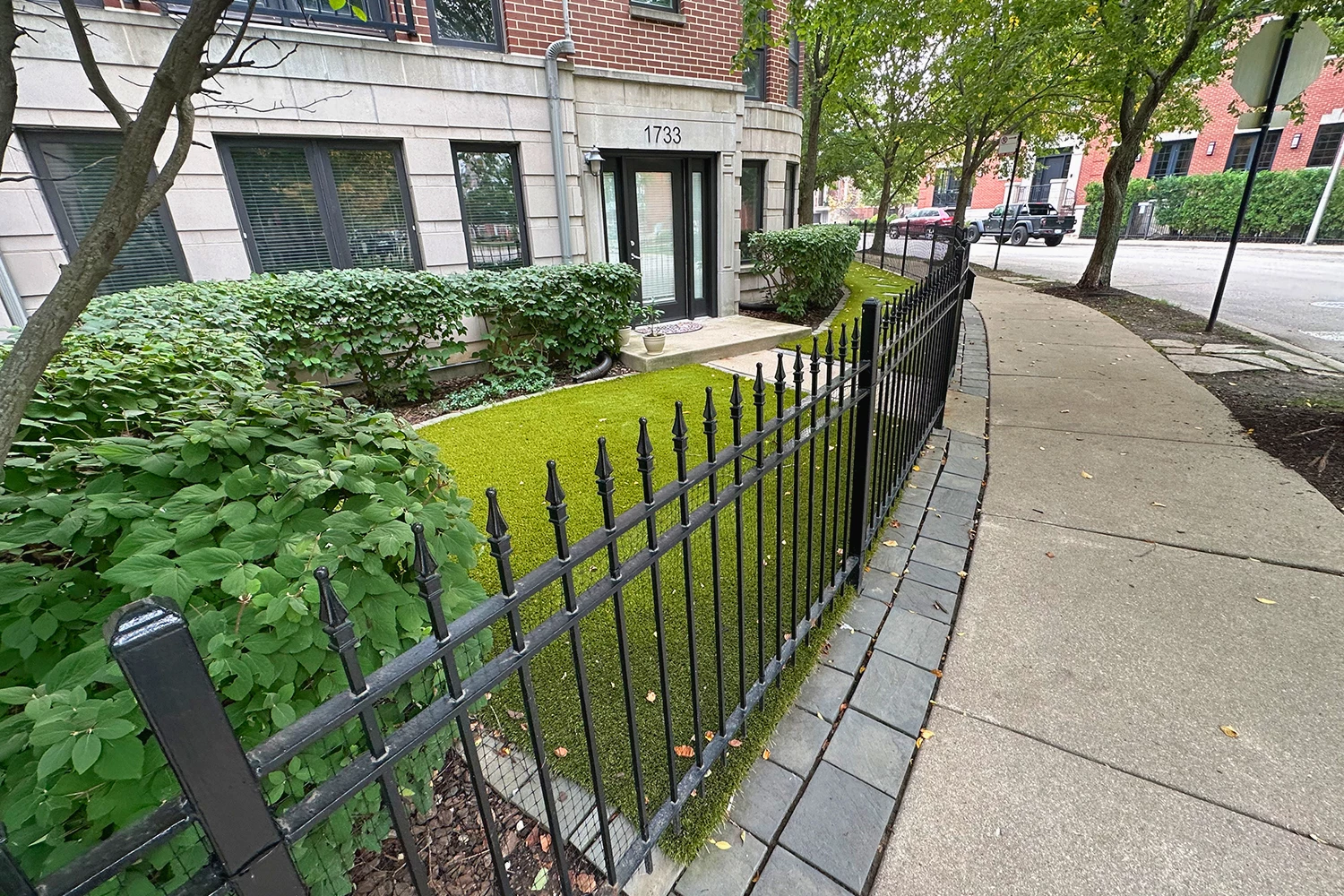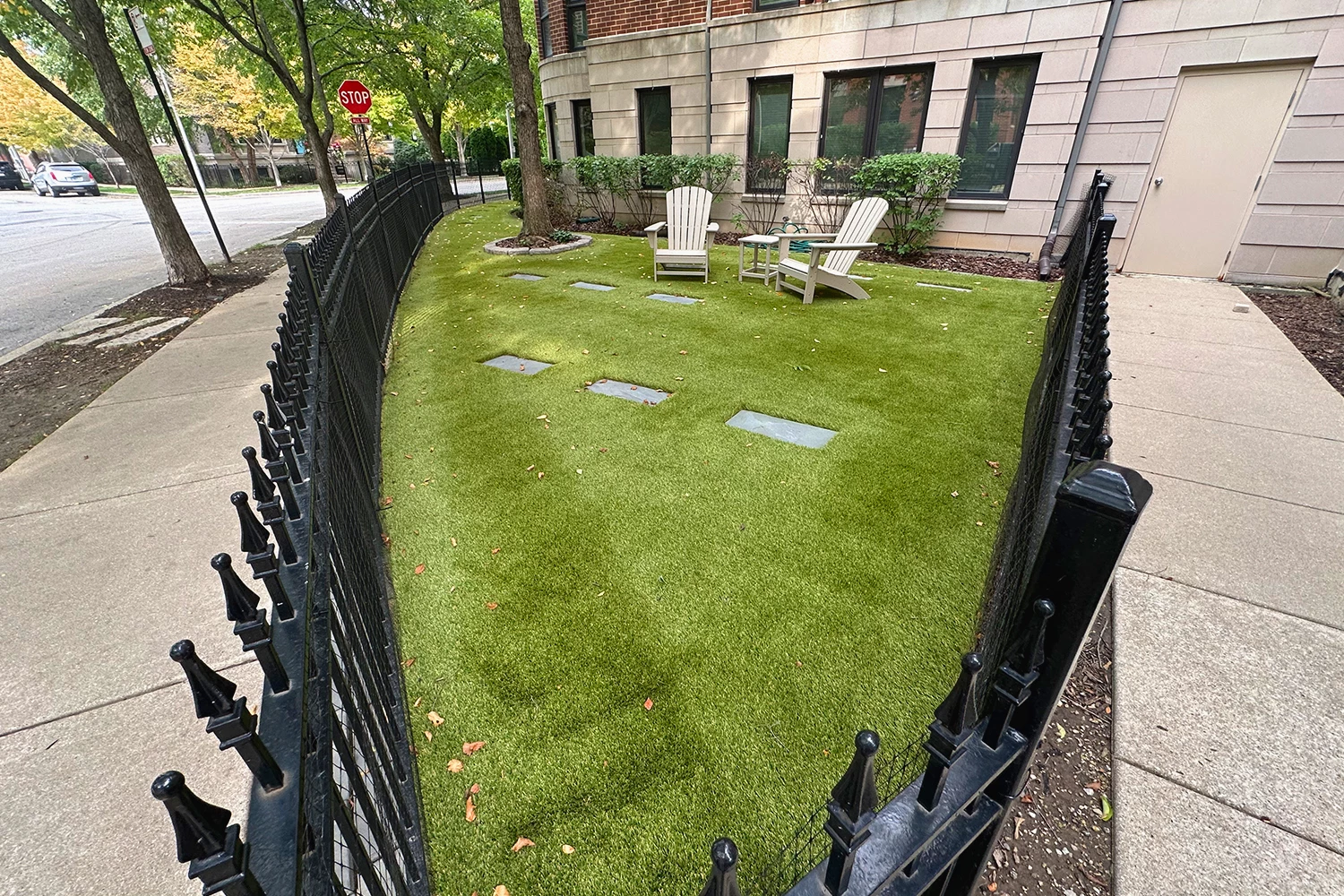 SYNBlue 949 Expertise: Synlawn Chicago's proficiency in installing SYNBlue 949 synthetic turf ensured a lush, vibrant, and durable front yard.

Prime Corner Location: The installation's placement in a corner yard, adjacent to a school, made it a prominent and inviting space for all passing pedestrians and neighbors.

Community-Centric Design: The project was designed with the neighborhood's aesthetics and the needs of the community in mind, creating an inviting and accessible outdoor area.
Community Gathering Space: City Park Promenade transformed the corner yard into a welcoming space where neighbors and passersby could gather, relax, and enjoy the outdoors.
Enhanced Neighborhood Aesthetics: SYNBlue 949 synthetic turf added vibrancy to the neighborhood, elevating its visual appeal and creating a sense of pride among residents.
Low-Maintenance Beauty: The installation required minimal upkeep, ensuring that the corner yard remained an attractive and inviting space throughout the year.
Accessible Urban Oasis: Located next to a school, the project provided students and residents with an accessible outdoor oasis for recreation and relaxation.
City Park Promenade exemplified Synlawn Chicago's commitment to enhancing outdoor spaces while fostering a sense of community. Through the installation of SYNBlue 949 synthetic turf, this project created an inviting and low-maintenance corner yard in a prime location within a nice Chicago neighborhood. The result was a harmonious blend of aesthetics and functionality, ensuring that the corner yard became a cherished gathering space for residents and passersby, contributing to the neighborhood's overall sense of community and pride.