Artificial green lawns can transform your living spaces instantly, lending a soothing ambiance that does wonders for your psyche. Whether residential or commercial locations, indoors or outdoors, installing synthetic plants is a fantastic way to enhance them without spending time, effort, and money on their maintenance and upkeep. Although these plants and greenery don't need watering, trimming, or sunshine, you'll clean them regularly with the right materials to have them looking fresh and green. Read ahead for some detailed information on how to keep your artificial green walls in pristine condition.
Remove Dust Particles Regularly
Any unmoving and used items in your decor are sure to collect dust, and cleaning them is essential. Dusting your faux plants with a light duster made with feather or wool is the simplest way to eliminate the thin film of particles that will accumulate on the leaves and blades. Natural fibers like feather and wool contain lanolin and static electricity that effectively remove the dust and hold the particles.
Your artificial green walls are unlikely to attract bugs or look unsightly because of dead and dying leaves, and a short cleaning session each weekend should have them as good as new. Do keep in mind that regular cleaning also helps prevent excessive buildup of dust that can get hard to dislodge. Dedicating some time to dusting each week is advisable. If the leaves and stems are delicate in texture, you could use a paintbrush to nudge away the dust.
Spray with a Non-Abrasive Plant Cleaner for More Extensive Cleaning

The folks at SYNLawn will not only help you select the appropriate faux foliage for your decor, but they'll also advise you on the eco-friendly cleaning products you can safely use for cleaning. These cleaning agents won't damage the synthetic materials, but they'll remove the leftover dirt. The leaves will also acquire a lovely sheen similar to natural plants.
Washing the Panels

Synthetic green walls are available in panels that you can mix and match according to the decor and your specific tastes. The beauty of these panels is that you can uninstall and move to a new location without worrying about damage. This feature is also helpful when you want to clean the plants. With the direction of the experts at SYNLawn, you can take down the panels, soak them in a tub of water mixed with detergent, dry with a microfiber cloth, and reinstall. Make sure to dry them thoroughly, or you risk leaving behind water spots.
These extensive cleaning methods are typically needed to maintain faux wall plants in outdoor areas exposed to the elements. Or if the panels are exposed to sunlight. Artificial green walls on patios and terrace gardens could also have spider webs needing a deep cleaning.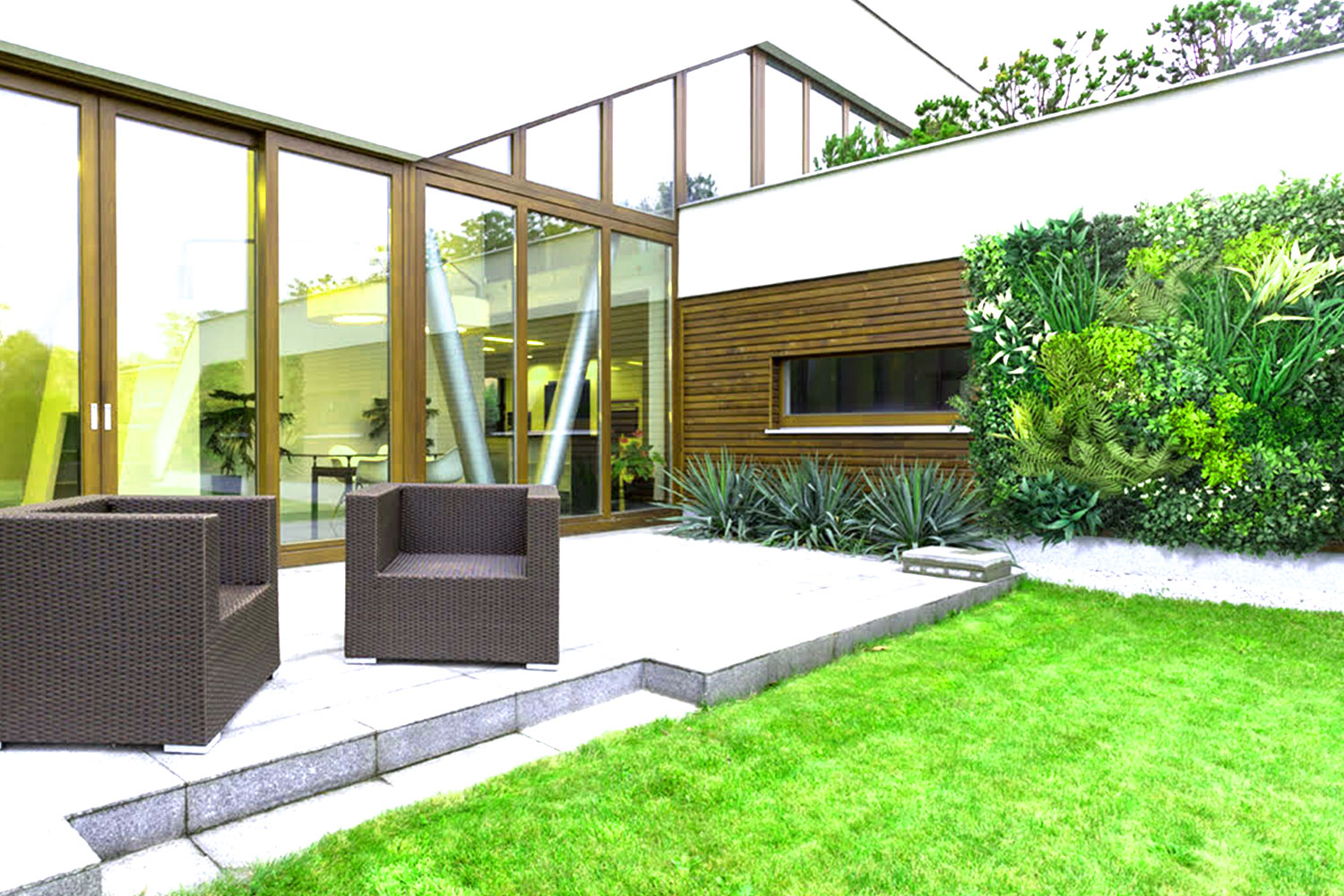 Use Compressed Air to Reach the Nooks

When you're trying to get the dust in the hard-to-reach nooks in the framework holding the foliage in place, an air compressor is the perfect option. You'll spray a blast of air into the spaces to remove the dust. Make sure to control the pressure so that it is sufficient to target the dust without damaging the smaller leaves and stems.
Are synthetic green walls entirely zero maintenance? You won't need to fertilize, trim, or water the plants regularly. But, like all the other elements of your decor, some amount of cleaning and dusting is needed to maintain their fresh and green look and appeal. Expect to spend some time each weekend lightly brushing. Deep cleaning is typically required once a month, depending on the climatic conditions and whether the plants are installed indoors or outdoors.
For more information, you only need to make a quick call to the experts at SYNLawn. We'll provide advice on the best techniques to refresh your synthetic walls.
Short and Sweet Headlines are Best!